[PHOTOS] – The Ugandan pastor whose feet is kissed by congregants
Pictures of a Ugandan pastor who is worshiped by his congregants have gone viral on social media.
The Pastor, Elvis Mbonye who has christened himself a prophet lives lavishly and sits on a gold plated seat in church. His congregants kiss his feet to show appreciation to him.
Pastor Elvis Mbonye dresses in expensive suits and shoes and drives the best of cars.
Check out these pictures.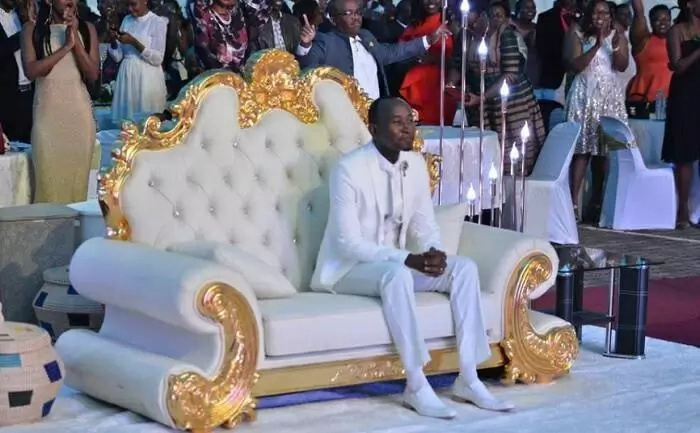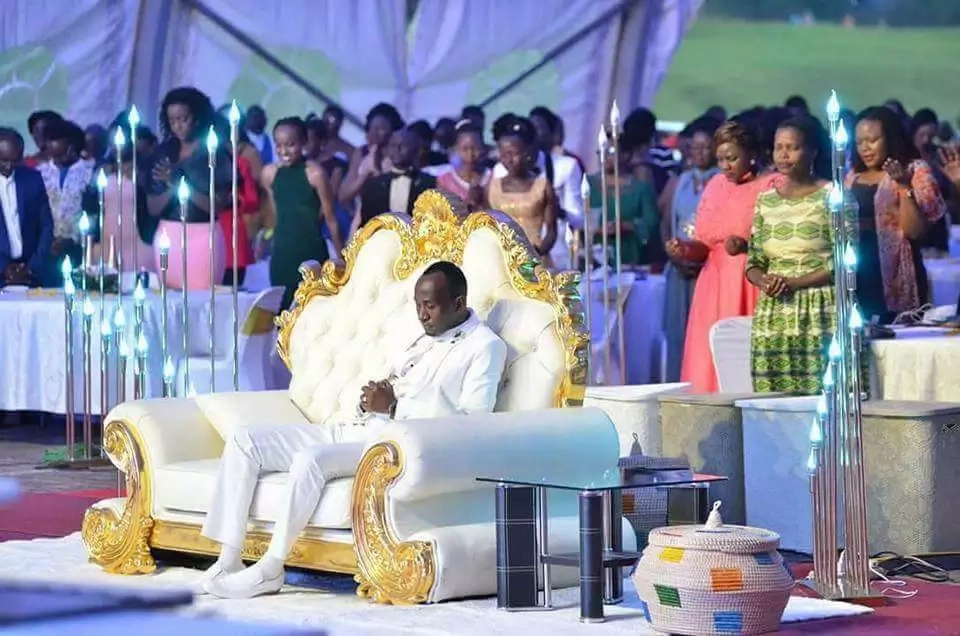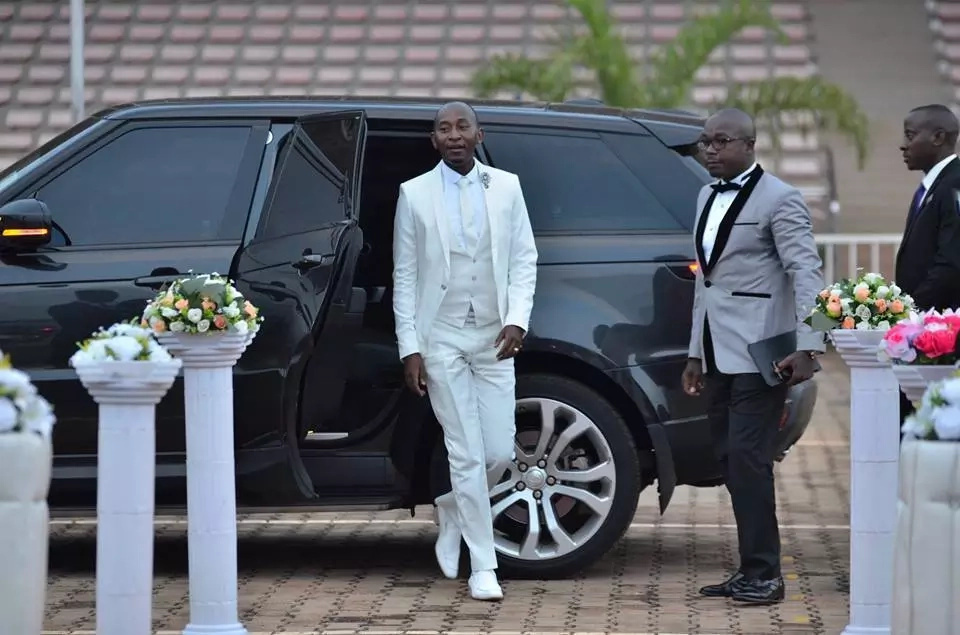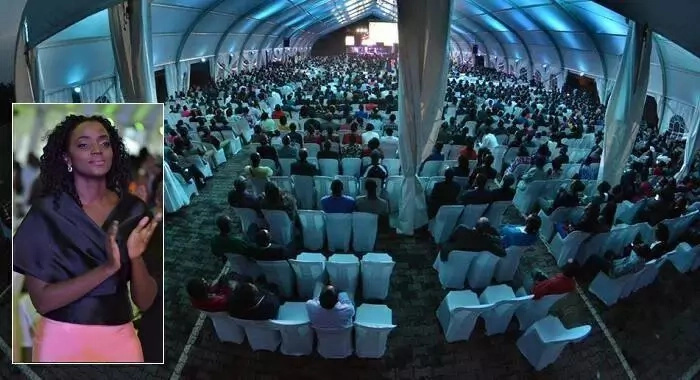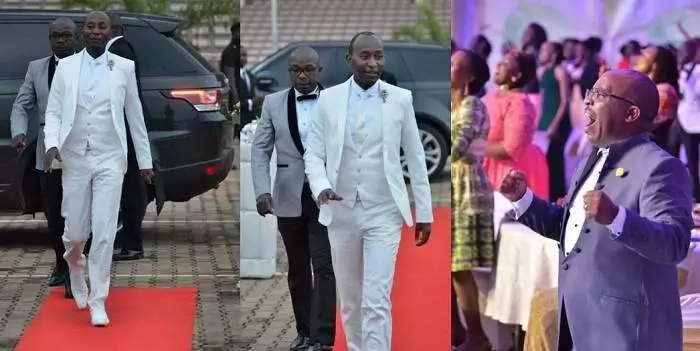 Source: Africafeeds.com