The Duke and Duchess of Cambridge have been awarded 100,000 euros (£92,000) in damages after a French magazine printed topless pictures of Catherine.
A French court ruled the images used by Closer – taken as the couple holidayed in Provence five years ago – had been an invasion of their privacy.
Kensington Palace said the royals were pleased with the ruling.
The judge fined Closer magazine's editor and owner 45,000 euros – the maximum amount allowed.
The damages – 50,000 euros to each royal – fall short of the 1.6 million euros (£1.5m) sought by lawyers for Prince William and Catherine.
'Unjustified intrusion'
Long-lens images of Catherine sunbathing on a terrace were published on the front and inside pages of the Closer publication – which is separate to the UK's Closer magazine – in 2012.
Presiding judge Florence Lasserre-Jeannin also instructed regional newspaper La Provence, which printed images of the duchess in her swimwear, to pay 3,000 euros in damages during the hearing at the Tribunal de Grande Instance de Nanterre.
A statement from Kensington Palace said: "This incident was a serious breach of privacy, and their Royal Highnesses felt it essential to pursue all legal remedies.
"They wished to make the point strongly that this kind of unjustified intrusion should not happen."
The judgement follows the trial of six people, including photographers and the former editor of Closer, which began in May.
All six defendants were convicted of charges relating to the taking and publication of the images.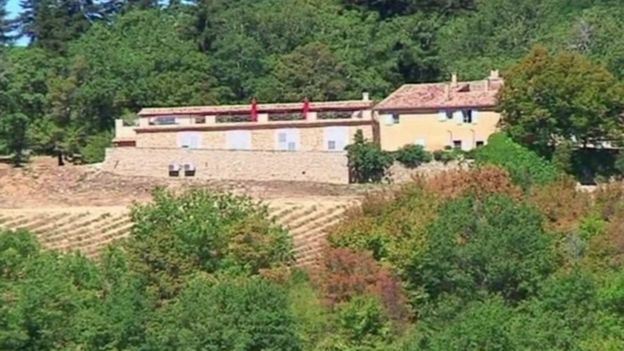 A statement from Prince William was read at the trial in May.
The duke said: "The clandestine way in which these photographs were taken was particularly shocking to us as it breached our privacy."
The invasion of privacy was "all the more painful" given the experience of his mother, Princess Diana, with the paparazzi, he added.
Ernesto Mauri, 70, chief executive of publishing group Mondadori, which produces Closer, and Laurence Pieau, 51, editor of the magazine in France, were fined 45,000 euros each for their role in the invasion of privacy.
Agency photographers Cyril Moreau and Dominique Jacovides, who had denied taking the topless photographs, were told to each pay 10,000 euros.
Marc Auburtin, 57, who was La Provence's publishing director at the time, and the paper's photographer, Valerie Suau, 53, were each given suspended fines.
The duke and duchess launched their legal legal proceedings in 2012 and a court in Paris banned Closer from printing any further images.
BBC