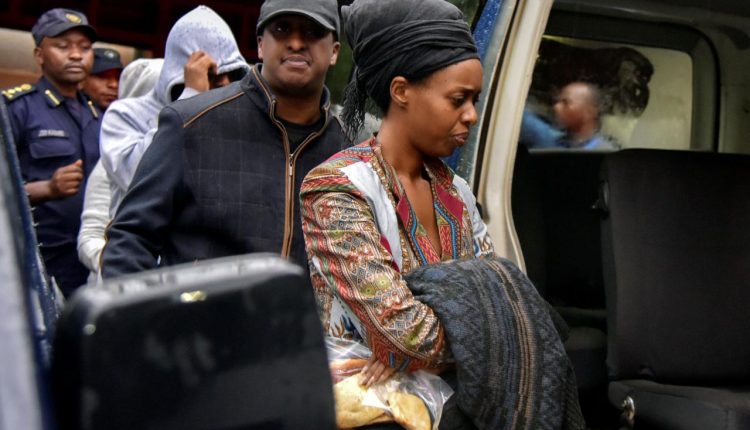 Kagame's critic arrested, charged with forgery and tax evasion
Police in Rwanda have arrested a critic of President Paul Kagame charging her for forgery and tax evasion, although she has denied the allegations.
Diane Shima Rwigara, her mother and sister were also arrested and both charged with tax evasion on Monday. Rwigara attempted challenging Mr. Kagame in August's presidential election but was disqualified for not meeting the necessary requirement to stand for the vote.
The electoral commission of Rwanda said she had not submitted the needed documentations to back her candidacy.
On Monday the a spokesperson for the police in Rwanda said Theos Badege told reporters that "They are accused of tax evasion and secondly Diane Rwigara is accused of using fake documents while she was gathering signatures for (her) presidential candidacy."
The arrest and detention of Rwigara has been condemned by many activists in Rwanda who are pushing for respect of opinions from citizens.
As we praise Kagame for the women in his cabinet, let's spare a thought for Diane Rwigara who dared to run for President & is now missing.

— Wambura (@rombokins) September 3, 2017
Rwigara is quoted by Reuters as saying that she was being held under house arrest before Monday's police action.
"Tell us why we are being arrested? Why should we go to the police while you have confined us to this place and took away all our money without leaving us any?" Rwigara said as she and her family were being taken away."
The police have defended their action stating that they had a warrant to back the arrest despite initially conducting a search on Rwigara's home, taking away a few items and money away.
Rwigara, a 35-year-old accountant, prior to the August presidential election which was won by President Kagame accused him of stifling dissent and holding on to power.
Source: Africafeeds.com