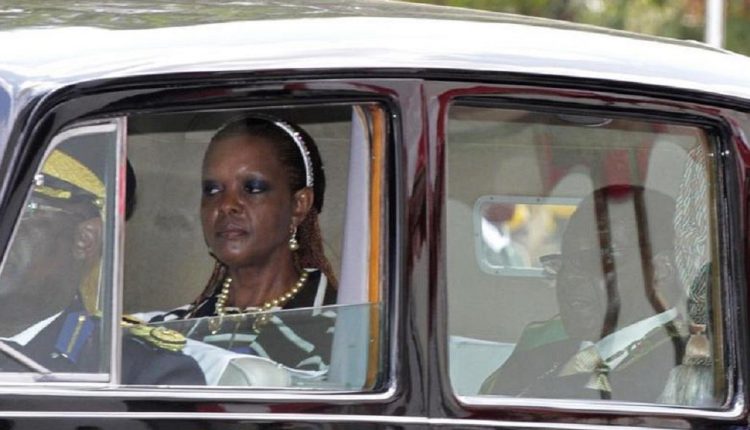 Grace Mugabe claims model in SA assault case rather attacked her
Grace Mugabe, wife of the president of Zimbabwe Robert Mugabe has said that she was rather attacked by a South African model in Johannesburg last month in a hotel and not the other way round.
The 52 year old was granted a diplomatic immunity in August to return to her country after a 20 year old model filed an assault case against her claiming she was attacked by Grace Mugabe in a hotel for partying with her two sons.
The model Gabriella Engels lodged a complaint with the police who subsequently charged Grace Mugabe but she avoided prosecution after the South African government granted her immunity to leave the country.
Engels told News24 in August that "When Grace entered I had no idea who she was. She walked in with an extension cord and just started beating me with it."
"She flipped and just kept beating me with the plug. Over and over. I had no idea what was going on. I was surprised… I needed to crawl out of the room before I could run away.
"Her ten bodyguards just stood there watching, no one did anything, no one tried to help me."
But Grace Mugabe, has denied assaulting the model with an electric cable saying an "intoxicated and unhinged" Engels attacked her with a knife, according to Reuters.
Reuters said in an August 17 deposition unreported, Grace Mugabe countered the South African model's version of events stating that she was rather the victim after intervening on behalf of her adult sons Chatunga and Robert Junior who were "in trouble with a drunken young woman".
Last month a group of prominent Zimbabwean political activists wrote an apology letter to the 20 year-old model over the incident.
The activists belonging to a group, called "Vana veDzimbabwe" or Children of Zimbabwe, submitted the letter of apology at the South African embassy in Harare.
They were quoted in that letter saying how deeply ashamed they were about the actions of the first lady who has not spoken on the matter so far.
"We as children of this land do hereby submit this apology to the people of South Africa for the assault of South African citizen Gabriella Engels by the wife of our president, First Lady Dr Grace Mugabe on the 13th of August 2017," the letter stated.
Mrs. Mugabe and her husband have all not spoken publicly about the assault case since returning to Zimbabwe.
Source: Africafeeds.com