Jerusalem status: Trump's announcement condemned
Saudi Arabia has condemned the US decision to recognise Jerusalem as Israel's capital, amid growing international criticism of the move.
In a statement, the Gulf kingdom said President Donald Trump's announcement was "unjustified and irresponsible".
But Israeli PM Benjamin Netanyahu hailed it as "a historic day".
President Trump's move reversed decades of US policy. The fate of Jerusalem is one of the thorniest issues between Israel and the Palestinians.
Eight of the 15 nations who are currently members of the United Nations Security Council have called for the body to hold an urgent meeting on the US decision by the end of the week.
Mr Trump's Wednesday announcement puts the US at odds with the rest of the international community's view on Jerusalem's status.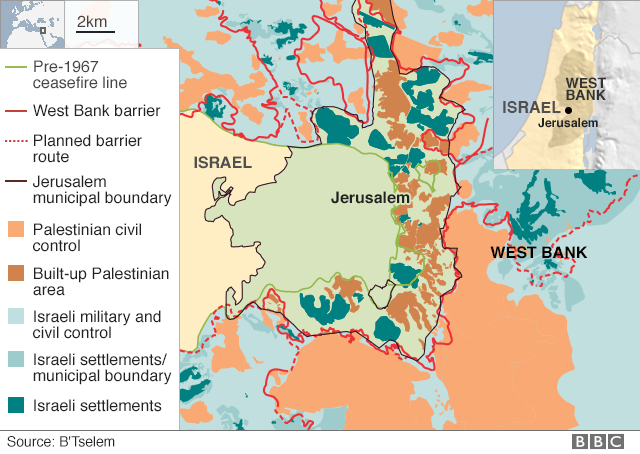 The Palestinians claim East Jerusalem as the capital of a future state, and according to the 1993 Israel-Palestinian peace accords, its final status is meant to be discussed in the latter stages of peace talks.
Israeli sovereignty over Jerusalem has never been recognised internationally, and until now all countries have maintained their embassies in Tel Aviv.
Jerusalem contains sites sacred to the three major monotheistic faiths – Judaism, Islam and Christianity.
East Jerusalem, which includes the Old City, was annexed by Israel after the Six Day War of 1967, but is not internationally recognised as part of Israel.
Source: BBC