Ghanaian communities have unique names that are usually given by early settlers.
Some of these communities are named after people, situations and occasions.
In Ghana, lawmakers on Thursday could not bear it when a minister of state was responding to issues relating to some communities.
It's simply because the names of these communities were amusing to many.
Some of the names of these villages were named after the male and female genitals.
Names such as Etwe nim Nyansa (Vagina is wise), Kote Ye Aboa (Penis is a fool) and Shua ye Morbor (Sad Testicles) caused laughter in the legislature.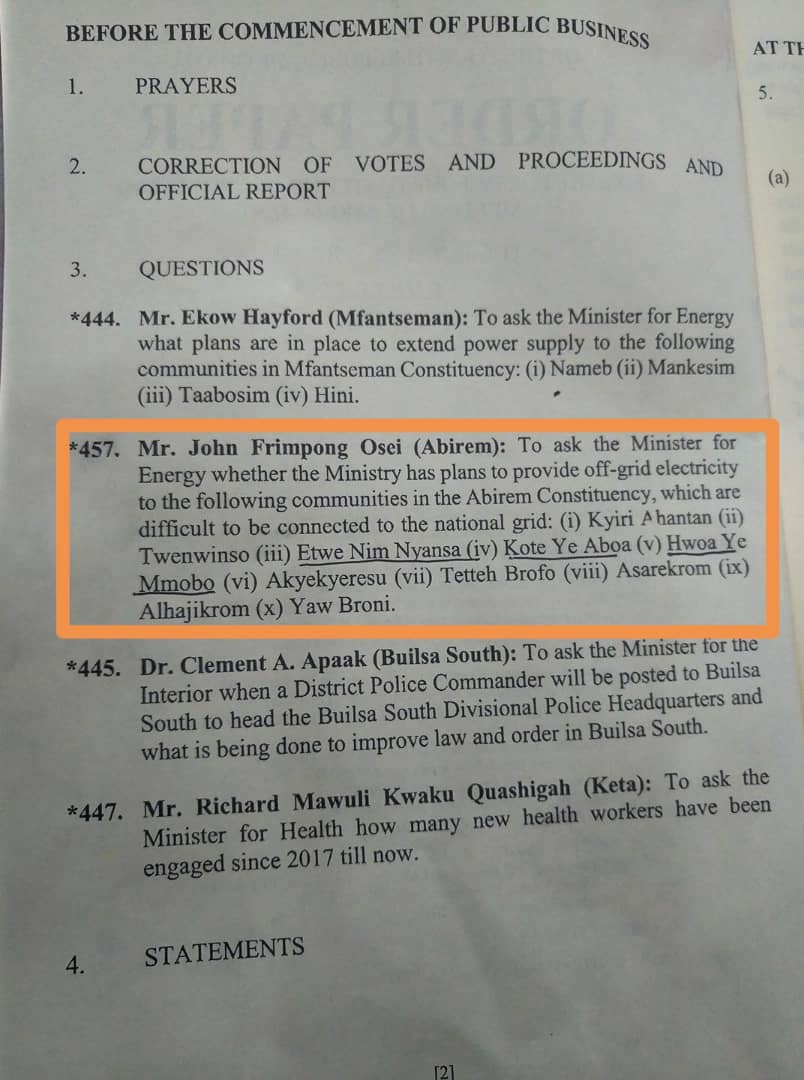 Viewer discretion advised. ??‍♀️ pic.twitter.com/HnZwUnatyx

— Veronica Commey (@VeronicaCommey) July 27, 2018
It appears reactions to the name show that some Ghanaians haven't heard of these names given to such villages before.
??? ehiiii kwame Nkrumah Ghana. so who give those towns such name.

— AYERNOR EMMANUEL (@ayernor_) July 27, 2018
How do you expect to get connected to the nat'l grid when your name is 'Hwoa yɛ mmɔbɔ' – same hwoa you see as mmɔbɔ?! May 'Bobo' with double tank fall you allhttps://t.co/fvabC1BvRs

— Paa Kwesi (@pkacee) July 27, 2018
@Staphmann Can we relocate to this community??

— Shehu Haadi (@SheihuHaadi) July 27, 2018
?????? 'And indeed it is so'
The MP made my week

— fineboy? (@sethappiah70) July 27, 2018
Source: Africafeeds.com