Football star Asamoah Gyan is well celebrated in his home country, Ghana as one of it's all-time best footballers.
He holds many records including the top goal scorer for the national team accolade.
Asamoah Gyan is also the captain of the Ghanaian senior football team, the Black Stars but in recent months he has faced issues relating to his marriage.
Local media reports that the football star recently attempted to abandon his own children he had with his wife, Gifty Gyan.
The footballer had filed for divorce from his wife in the past months accusing her of infidelity and doubting whether he was the real father of their three children.
Why the DNA test
Asamoah Gyan then demanded for a DN test to proof his case of not fathering the kids, a request that was granted.
The test was carried out by a medical facility in Ghana's capital Accra on all three kids. The results of the DNA test however gave Gyan up.
It was revealed that indeed he fathered all the three kids and could no longer hide from his responsibility as a father.
Local media reports that Asamoah Gyan fell out with his wife of five years last year after allegedly dating another woman, Nina Atala.
Following media exposé about the said affair, Gyan filed papers at the court to annul his marriage to Gifty.
Gyan and Gifty got married in 2013 but have been together since 2003.
A couple of Ghanaian sporting personalities have in the past found out through DNA tests that children they thought to have fathered weren't theirs.
It is believed such stories motivated Asamoah Gyan to demand for a DNA test but this time round it confirmed his relationship with his children.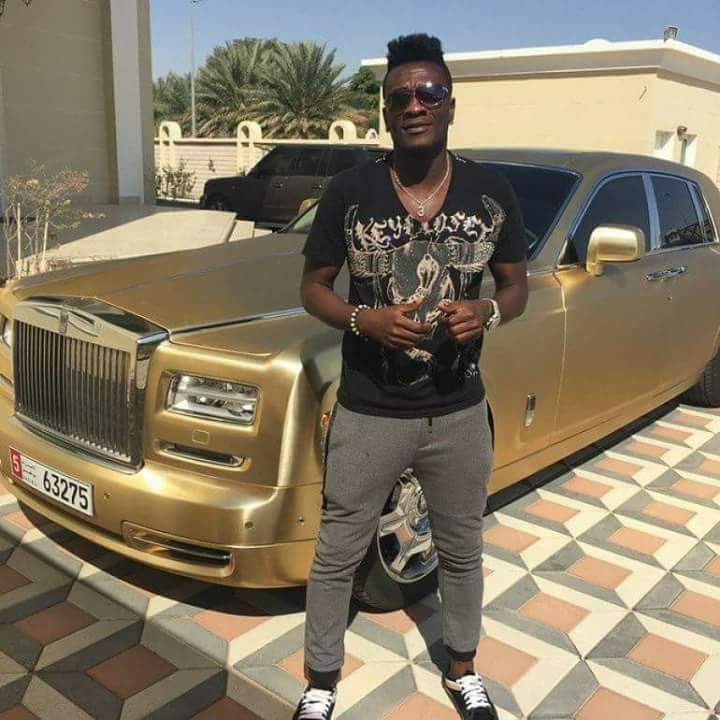 Reactions to DNA test results
On social media Ghanaians trolled the football star.
Maybe because Asamoah Gyan has been missing penalties he probably thought he missed the womb too pic.twitter.com/5T59xy36Rx

— ♠ KinG HAPz ?? (@Happedunknown) February 13, 2019
lol one of the comments i saw abt Asamoah Gyan "Timilɛɛlɛɛ, Mumu Extraordinaire, Buulu, Gyimiifoɔ,"

lol GH folks did not come to play with their insults

— ethelcofie (@ethelcofie) February 14, 2019
…even identical twins do not have the same DNA. We are all unique in our own way & nature (God) has made it so. We may share certain genetic traits in common as a family but that doesnt replace the the DNA. It is therefore sad that Asamoah Gyan would heed to his bro's advice.

— Dzakpata (@Dr_RBKGordor) February 14, 2019
Source: Africafeeds.com