A High Court in South Africa has overturned a diplomatic immunity the government granted former first lady of Zimbabwe, Grace Mugabe.
The court on Monday ruled that the decision to grant Mrs. Mugabe a diplomatic immunity to avoid prosecution in an assault case was "inconsistent with the constitution".
The South African government last year granted Mrs. Mugabe the immunity after she was accused of assaulting a 20-year old South African model in a hotel in Johannesburg.
The immunity allowed Grace Mugabe to leave South Africa for Zimbabwe avoiding prosecution for the alleged crime.
Model Gabriella Engels, the woman behind the assault allegation, filed a court application challenging the government's decision.
Her family had claimed that Mrs. Mugabe wanted to pay them to drop the assault charges. The family has turned down the request and want justice to be served.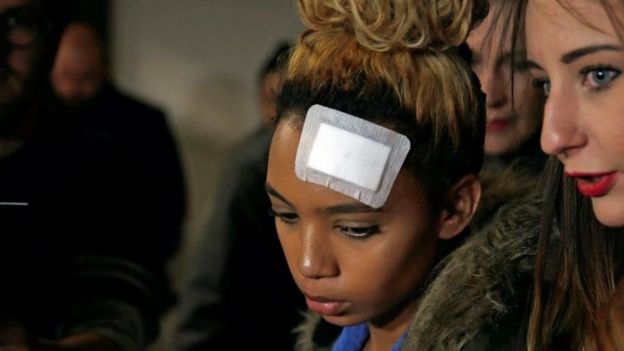 Engels was allegedly assaulted by Mrs. Mugabe for partying with her sons, Robert jnr and Bellarmine Chatunga, who students in South Africa.
They young men are known for notoriety and lavish lifestyles.
Willie Spies, a lawyer for Afriforum, the group that represents the young model said the National Prosecuting Authority (NPA) must take action to prosecute Grace Mugabe.
Spies says the NPA must now seek Grace Mugabe's extradition from Zimbabwe to South Africa to face justice.
"The ball is in their court now," Spies said alerting that his group, Afriforum would start proceedings against Grace Mugabe should the NPA fail to do so.
Source: Africafeeds.com