The World Health Organisation says the latest Ebola outbreak in the Democratic Republic of Congo is more challenging that ever.
The global body says the state of insecurity and displacement among the populace in parts of the areas hit by the outbreak complicate efforts to contain it.
The latest outbreak was recorded in northeastern part of the country close to the borders with Uganda and Rwanda.
Over the weekend the country's Ministry of Health says 44 cases have been reported, with 17 of them confirmed as Ebola, including 10 deaths.
There have been suspected cases detected in both North Kivu and neighboring Ituri province.
At least 33 people have been killed by the latest outbreak. DR Congo officials say the 879 people who came into contact with Ebola patients have been identified.
Update on #Ebola in #DRC for 11 August, with data up to 10 August:

Total of 49 cases (22 confirmed & 27 probable), including 38 deaths. In addition, 53 suspect cases are under investigation. https://t.co/enGxCLjutI

— Peter Salama (@PeteSalama) August 12, 2018
Vaccination ongoing
Health officials have started vaccinating people. The global body hopes this can help contain the spread of the disease.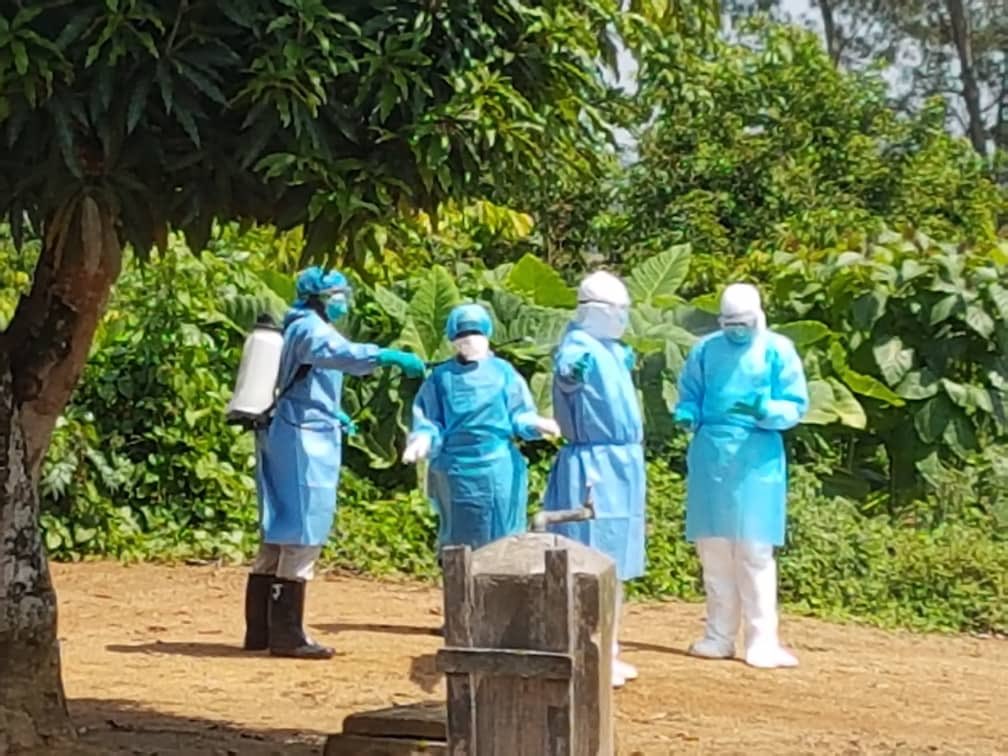 WHO's director-general, Dr Tedros Adhanom Ghebreyesus says the response to what is the nation's tenth Ebola virus outbreak must be stronger than ever before.
Back from a visit to Beni & Mangina, epicenters of #Ebola outbreak in #DRC. The active conflict in the area is a barrier to stop Ebola. WHO calls on warring parties to provide secure access to all responders serving affected populations & saving lives. Ebola is a danger to all pic.twitter.com/jrkHW009Cr

— Tedros Adhanom Ghebreyesus (@DrTedros) August 12, 2018

The WHO says the latest Ebola outbreak in eastern Congo has been traced to a 65-year old woman.
The woman died of the disease in Mangina Hospital – about 30km (17 miles) from the city of Beni.
This is the dirt road we took from Beni to Mangina, the two current sites of confirmed #Ebola cases in #DRC. It is passable, at least in dry season. The region immediately east of this road requires military escorts because of activities of armed groups. pic.twitter.com/VI07QK4LAw

— Peter Salama (@PeteSalama) August 12, 2018

Ebola leads to internal and external bleeding which can cause damage done to blood vessels.
The virus which is transmitted by bats was first discovered in DRC in 1976 and named after the Ebola river.
Source: Africafeeds.com