Ghana's government is marking a year since it rolled out its much publicized free education policy.
The policy was meant to widen access to secondary education and remove cost barriers. Over 500,000 children are beneficiaries across Ghana so far.
But a year on, it is evident the challenges the policy faces include overwhelming numbers with little infrastructure and teachers.
Last week when Africa Feeds visited Ghana's black star square thousands of parents had gathered to push for their wards to gain admission into senior high schools for free this year.
The large number of students has forced the government to introduce a shift system or what is calls double tracking.
Double tracking
Spokeswoman for Ghana's education service, Cassandra Twum-Ampofo explains that "We have moved from the trimester to the semester and then within the semester we also have some schools.
We have four hundred of them, that would be using the double track school calendar, and then it's basically, to reduce congestion. This is a temporary measure, as and when we get more infrastructure, we will go by the semester."
There are limited number of teachers to handle the huge student numbers as well. Some teacher unions have raised concerns but the government says more teachers will be recruited soon. Twum-Ampofo says there is no turning back on the program.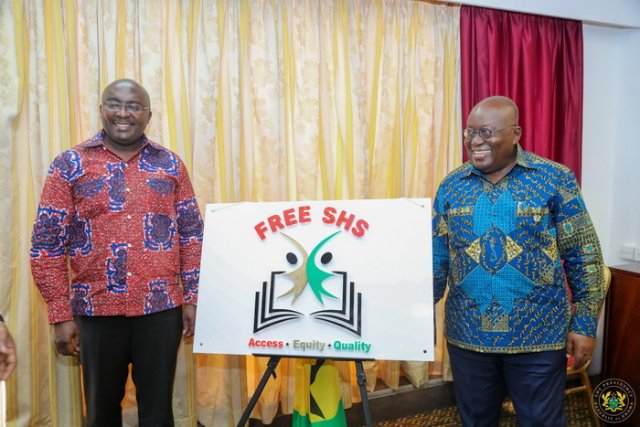 "Government's vision or focus is to increase access so for us as Ghana education service, we think it's a laudable one, and once we are implementing it we are good to go, we are ready to implement this policy."
Over $500 million has been spent on the first year of the program. More money will be required for the second year of the program.
Educationists call for review
Some educationists say parents willing to pay should be allowed to do so to lessen the financial cost. Lee Ocran, a former education minister says "This overcrowding and so on, those who use to send their children to private secondary schools have all come today because it is free, why?
The people are not begging you. Target it to those who cannot pay, you understand, target it to those who cannot pay."
Parents concede the program is good since their children can attend school for free, but others wish there are reviews.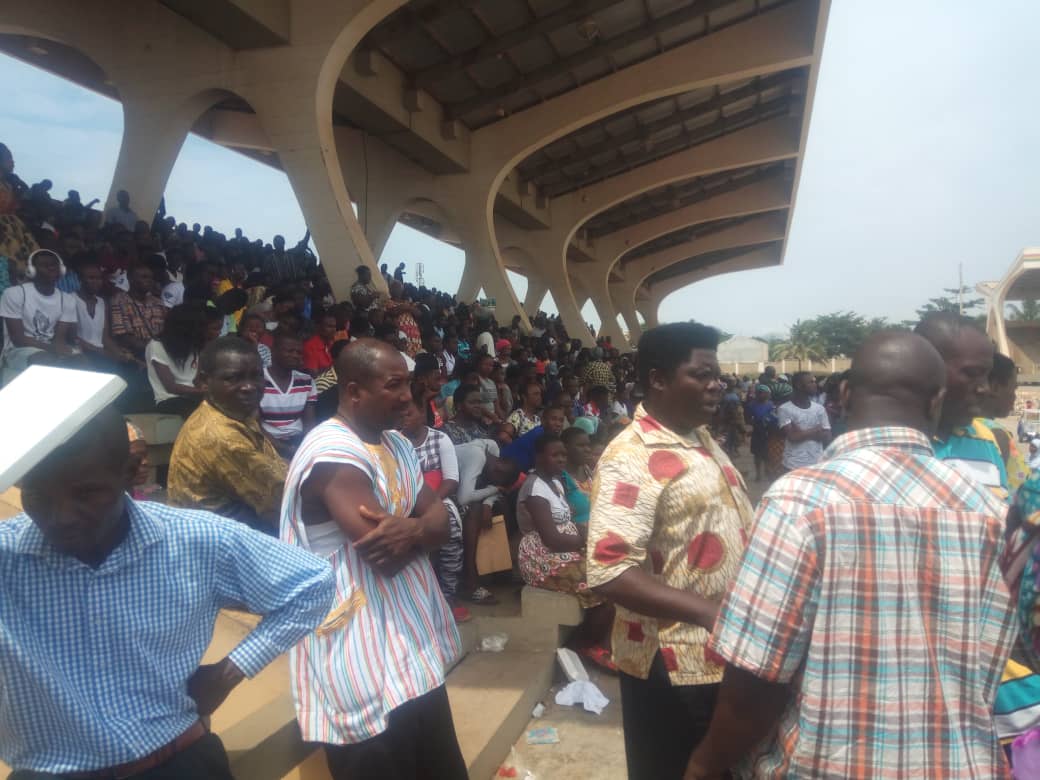 Joseph Kwame Nkrumah whose children benefit from the program told Africa Feeds "For now I will say it is okay, but things are now jamming up, but anything new you will have some challenges, so let's all pray for better, if its good it's for all of us, if it's bad to it's for all of us."
Sheik Khalid another parent says "Nobody here will tell you that he doesn't want free. But I think if anybody can afford, he should pay. So that it will be flexible."
However, Ghana's president Nana Akufo Addo says one year after the program, he has resolved to ensure that it succeeds.
"Free SHS has come to stay, contrary to what the motivated propagandists and the professional naysayers would have you belief.
Free SHS is going to be a permanent feature of the educational architecture of our country and it's going to be a significant tool for the rapid socio-economic development of our country," Nana Addo said.
The next conversation in the coming years about Ghana's free education policy would now be about the quality of what these children learn in school.
Source: Africafeeds.com