The United States of America has announced the imposition of sanctions on three senior officials from the Democratic Republic of Congo.
These officials all work with the country's electoral commission and played key roles in last year's presidential election.
The U.S. government is accusing the sanctioned officials of corruption and obstructing the presidential election.
Current President Felix Tshisekedi won that election and has since been sworn in taking over from Joseph Kabila.
It was the first time the country experienced democratic and peaceful transfer of power in years.
But Tshisekedi's electoral victory was only confirmed by the constitutional court after another opposition leader Martin Fayula disputed the results.
Fayula challenged the credibility of the results and demanded a recount. The Court in its ruling said Fayulu failed to prove the election commission announced false results.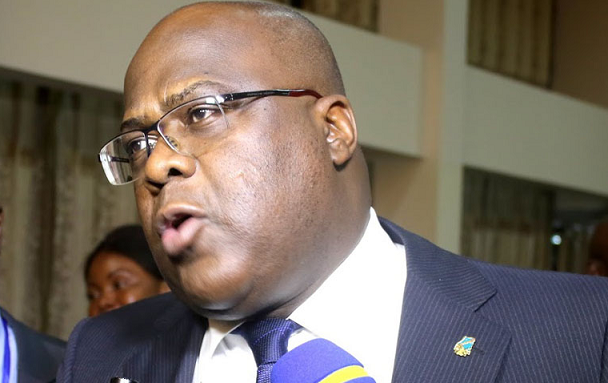 What did those sanctioned do?
In a statement on Thursday, the U.S. Treasury said the DR Congo's electoral commission's organisation of the December 30 election "failed to ensure the vote reflected the will of the Congolese people."
But the statement did not question the legitimacy of President Felix Tshisekedi's victory.
Those sanctioned by the U.S. government were commission President Corneille Nangaa, Vice President Norbert Basengezi and Marcellin Mukolo Basengezi who is an adviser to Nangaa.
The Treasury said there were efforts by the three "to obstruct and delay preparations" for the election.
The DR Congo election of 2018 was delayed many times. It was supposed to have taken place originally in 2016.
The U.S. Treasury also claimed that those sanctioned embezzled money meant to finance the vote into shell companies.
It also accused Nangaa and Norbert Basengezi of bribing top judges in DR Congo to approve an election delay in 2016.
The electoral commission officials, were also accused of inflating by the cost of electronic voting machines by $100 million.
The Treasury said that was done "with the intent to use surplus funds for personal enrichment, bribes, and campaign costs to fund the election campaign of Kabila's candidate."
Kabila's candidate, former Interior Minister Emmanuel Ramazani Shadary however came third after results were announced.
Source: Africafeeds.com