Migration continues to be a major issue in Africa with many young people desiring daily to move out of their countries for better life elsewhere.
They appear to have lost hope that any significant improvement in their lives will ever happen in their home countries.
Recent studies by major research institutions have confirmed this yearning desire by many Africans to migrate.
In March a survey by the Afrobarometer organization showed that many young people desire to travel. They want to travel despite the dangers associated with illegal migration.
The Pew Research Center has also made similar claims in its report for last month.
Most African migrants from Ghana and Nigeria
The Pew Research Center's study for instance ranked Ghana and Nigeria top of the list of African countries where their citizens wish to travel out for better life.
The report noted that since 2010 there has been "a rising inflow of sub-Saharan asylum applicants in Europe, and lawful permanent residents and refugees in the U.S."
It claimed that "at least a Million Sub-Saharan Africans Moved to Europe Since 2010."
Share of people in each country who would live in another nation if circumstances permitted:
?? Ghana: 75%
?? Nigeria: 74%
?? Kenya: 54%
?? South Africa: 51%
?? Senegal: 46%
?? Tanzania: 43%https://t.co/xpDE13EWmk pic.twitter.com/scg9LKTbVw

— Pew Research Center (@pewresearch) April 1, 2019

The United Nations has said that its migrant population data showed that "more than half (51%) of sub-Saharan African migrants living in the U.S. as of 2017 were born in just four countries: Nigeria, Ethiopia, Ghana and Kenya.
The Pew Research Center's reports said "Nigeria, Ghana and Kenya are also major sources of migrants to the EU, Norway and Switzerland. However, compared with the U.S., sub-Saharan migrants to Europe arrive from a more diverse set of origins, with more than half of migrants living in Europe born in South Africa, Somalia, Senegal, Angola, the Democratic Republic of Congo and Cameroon, in addition to Nigeria, Ghana and Kenya."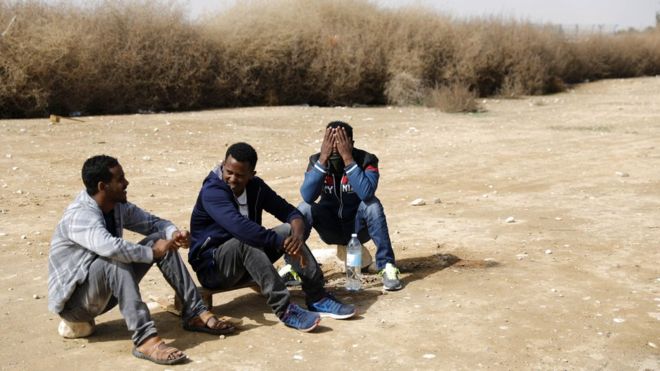 Why young Africans are moving out
Pew Research Center said it's analysis of data from Eurostat, Europe's statistical agency showed that "Sub-Saharan Africans also moved to European Union countries, Norway and Switzerland as international students and resettled refugees, through family reunification and by other means.
Kwasi Antwi Boasiako is in his early 30s and an interior décor worker. He told Africa Feeds how he desires to abandon all he has achieved in Ghana just to travel abroad.
He owns his own small business in Accra but says that is not enough for him to succeed. The best way out for him is to travel to Europe.
He told Africa Feeds that "Right now as I am sitting here if I get the opportunity to travel to Europe just a second, I will not come back again. The reason is being that, Ghana, the economy is too hard. Cost of living is hard.
I went to bank and I told them that I need a loan, they told me that I should bring collateral. Collateral that I have is my machine and my two kids. So who is going to guarantee for me? So there is a whole lot of pressure."
Boasiako earns about $100 monthly from his business. He has to take care of his two children and wife from that, something he says is tough doing.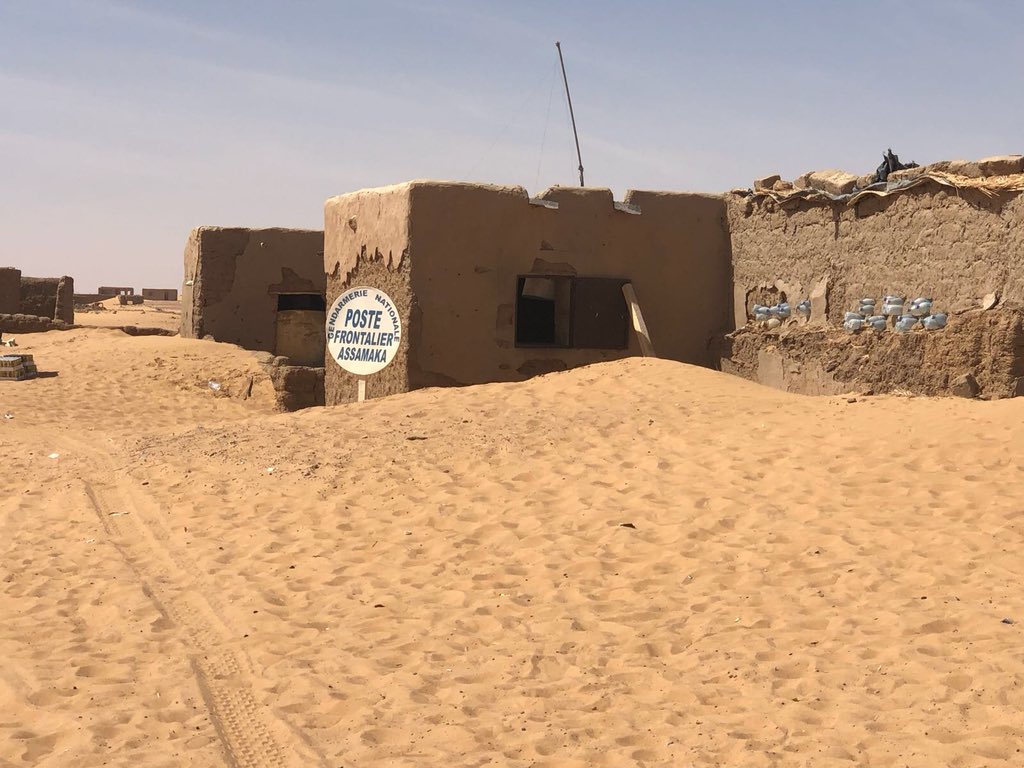 He blames political leaders in Ghana for not creating the enabling environment for his business to flourish.
"As I have already said the leader are greedy. They are all greedy, for instance they are supposed to give a young guy exposure for the young guy to even get them some entrepreneurial for them to do it. In Ghana here its whom you know if you don't know anybody, even if you can build the Ghana to the highest level to the European's standard, if you don't know anybody, nobody will mind you," Boasiako added.
Losing hope in leaders
Boasiako has been mobilizing to travel for years now. He doesn't appreciate the policies that are available to create opportunities for him in Ghana and doesn't have hope anything will change soon.
He said he doesn't "think there is hope for Ghana again, there is no hope. There is hope for the politicians and their families, as for them if you ask them, the politicians will tell you that there is hope but for me lay man, standing here, there is no hope for Ghana again."
There are many young people like Boasiako aspiring to travel out of the Ghana. The trend is very similar in Nigeria as well. These two countries have over 70 percent of their populace wanting to move out.
They are in search of greener pastures in Europe and America. They don't mind subjecting themselves to inhumane conditions by engaging in illegal migration.
A migration activist in Ghana Alhassan Ganiyu told Africa Feeds that the entire phenomenon isn't that bad.
"When we see Migration as a crisis on itself, then we can't resolve it because we can't stop people from migrating. If we want to stop migration because of the crisis aspect of it, then we are not being fair to people," Ganiyu said.
He added that "Lets speak to the embassies around the country that they have to open up for easy migration and with that people will get to know that even what I was craving for in the end, I still have to stay back home and do something."
How is Europe helping out?
Countries like Germany are helping to solve the crisis by targeting specific African countries.
For instance in Ghana a German-Ghana Migration centre has been set up. It has so far counselled over 5000 people, both those returning home and those wishing to move out.
Benjamin Woesten who advises the centre in West Africa said the hope is that many young people stay back and get to work.
"We want to offer our tailor made services. People really appreciate that, and see that its often there is more to themselves in terms of competencies and skills that they see and more in Ghana their home country they can capitalize on," Woestan said.
African governments now have a major task convincing young people that there are enough opportunities in their home countries to succeed. That task though appears very daunting for now.
Source: Africafeeds.com