At least twelve people have been reported dead in the Democratic Republic of Congo after rebel forces clashed with government security agencies.
Fighters from the Mai Mai militia clashed with government forces in Butembo, which is the epicenter of the current Ebola outbreak.
The latest clashes have resulted in the suspension of all Ebola response activities in the town.
According to the health ministry, the suspension of will be in force until further notice.
Fighting in DR Congo has made it difficult to contain the spread of the deadly Ebola disease.
Over 1000 people have so far been reported to have died from the disease due to challenges in providing them with care.
The World Health Organization last week said it plans on introducing new Ebola vaccines.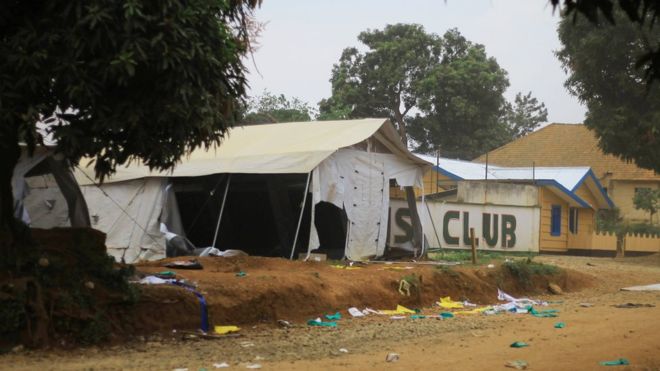 The WHO said it was worried there could be continued "intense transmission" of the virus.
Introducing the new vaccine made by Johnson & Johnson will add up to the previous vaccine made by Merck. The Merck vaccine is already being used.
Dr. Michael Ryan, Executive Director of the WHO Health Emergencies Programme, told journalists in Geneva that "We still face major issues of community acceptance and trust."
There are vaccines available but the concern for Dr. Ryan is that ongoing violence is hampering the work of health workers.
In April the WHO said "Though the risk of spread (Ebola) within the country and to neighbouring countries is very high, the risk remains low globally."
Some international public health experts have already urged the WHO to declare an Ebola emergency in the Congo.
Source: Africafeeds.com