Ghanaians mostly supporters of the largest opposition party in the country on Sunday night held a vigil in honour of former President Jerry John Rawlings who died last week.
The National Democratic Congress (NDC) was founded by late president Rawlings.
He led the party into two electoral victories during his tenure as a democratically elected president.
The vigil was held in the capital, Accra at a spot build in honour of Ghana's first President Kwame Nkrumah.
The vigil was attended by flagbearer of the NDC, John Dramani Mahama who is also a former President.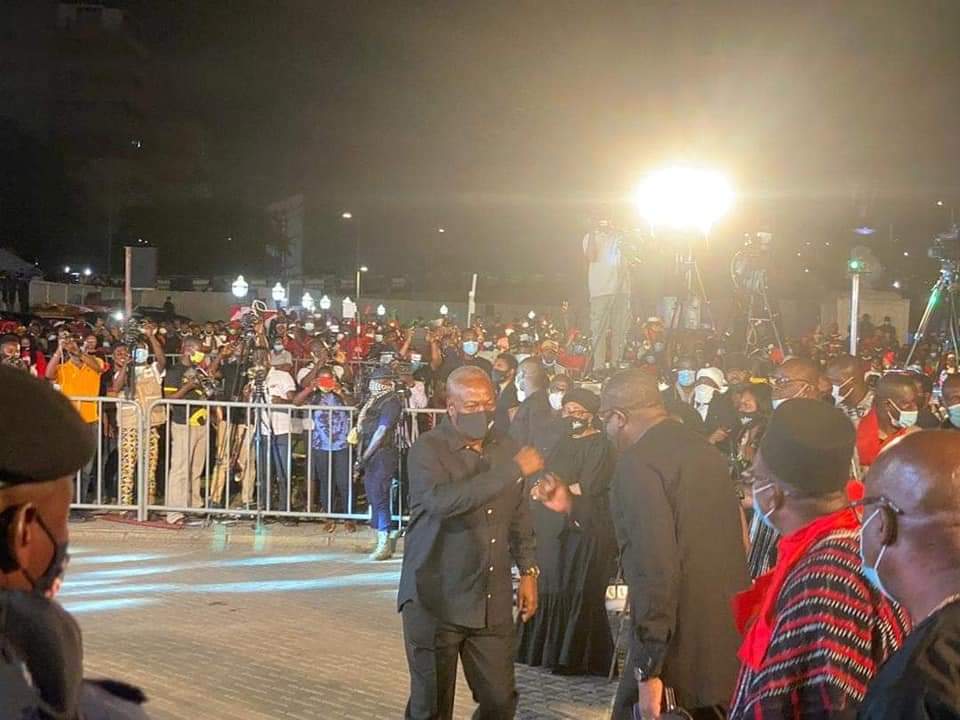 Most of those who attended the vigil were dressed in black and red. Children of the late President also attended the vigil.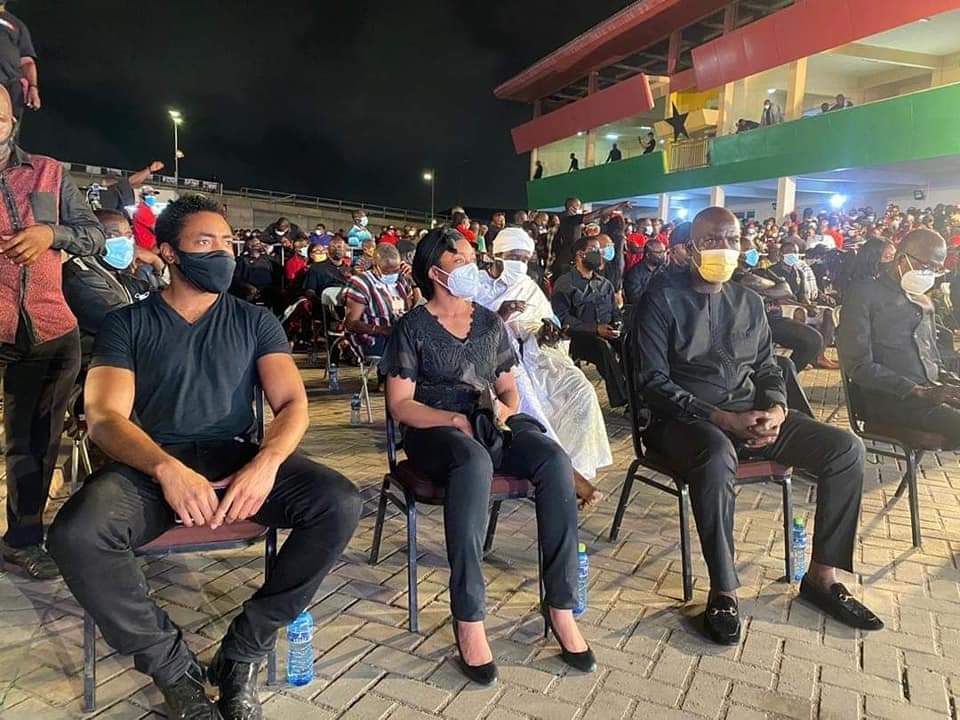 Former President, Jerry John Rawlings died at the age of 73 while undergoing medical treatment at the Korle Bu Teaching Hospital.
Mr. Rawlings last month buried his mother Madam Victoria Agbotui who died at the age of 101.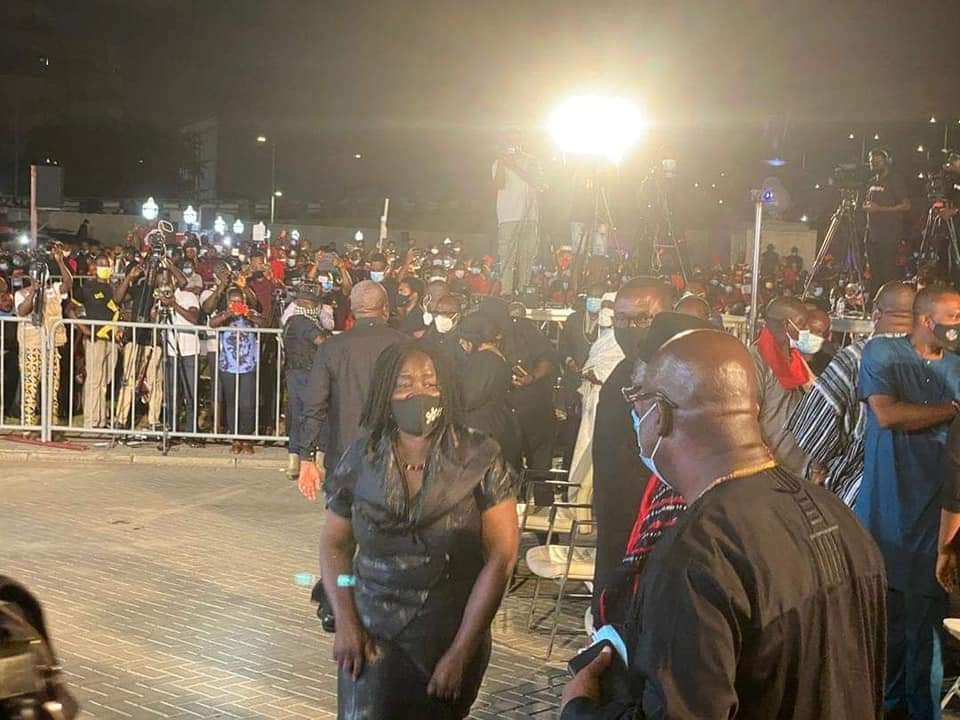 Rawlings, a former military leader who subsequently became a politician ruled Ghana from 1981 to 2001.
He previously ruled for a brief period in 1979 after leading a military junta.
Rawlings remained a leader of a military junta until 1992 when he then served two terms as the democratically elected President of Ghana.
Source: Africafeeds.com