Ghana's President Nana Akufo-Addo has said that the continent of Africa deserves slavery reparation payments which he described as "long overdue".
According to the Ghanaian leader the effects of the Slave Trade have been devastating to the African continent and to the African Diaspora.
He said the entire period of slavery stifled Africa's economic, cultural and psychological progress, hence the need for compensation.
Speaking at the Reparations and Racial Healing Summit on Monday, President Akufo-Addo said the reparations have taken too long to be fulfilled.
Akufo-Addo highlighted that "Native Americans have received and continue to receive reparations; Japanese-American families, who were incarcerated in internment camps in America during World War II, received reparations. Jewish people, six million of whom perished in the concentration camps of Hitlerite Germany, received reparations, including homeland grants and support".
He stressed that "it is time for Africa, 20 million of whose sons and daughters had their freedoms curtailed and sold into slavery, also to receive reparations."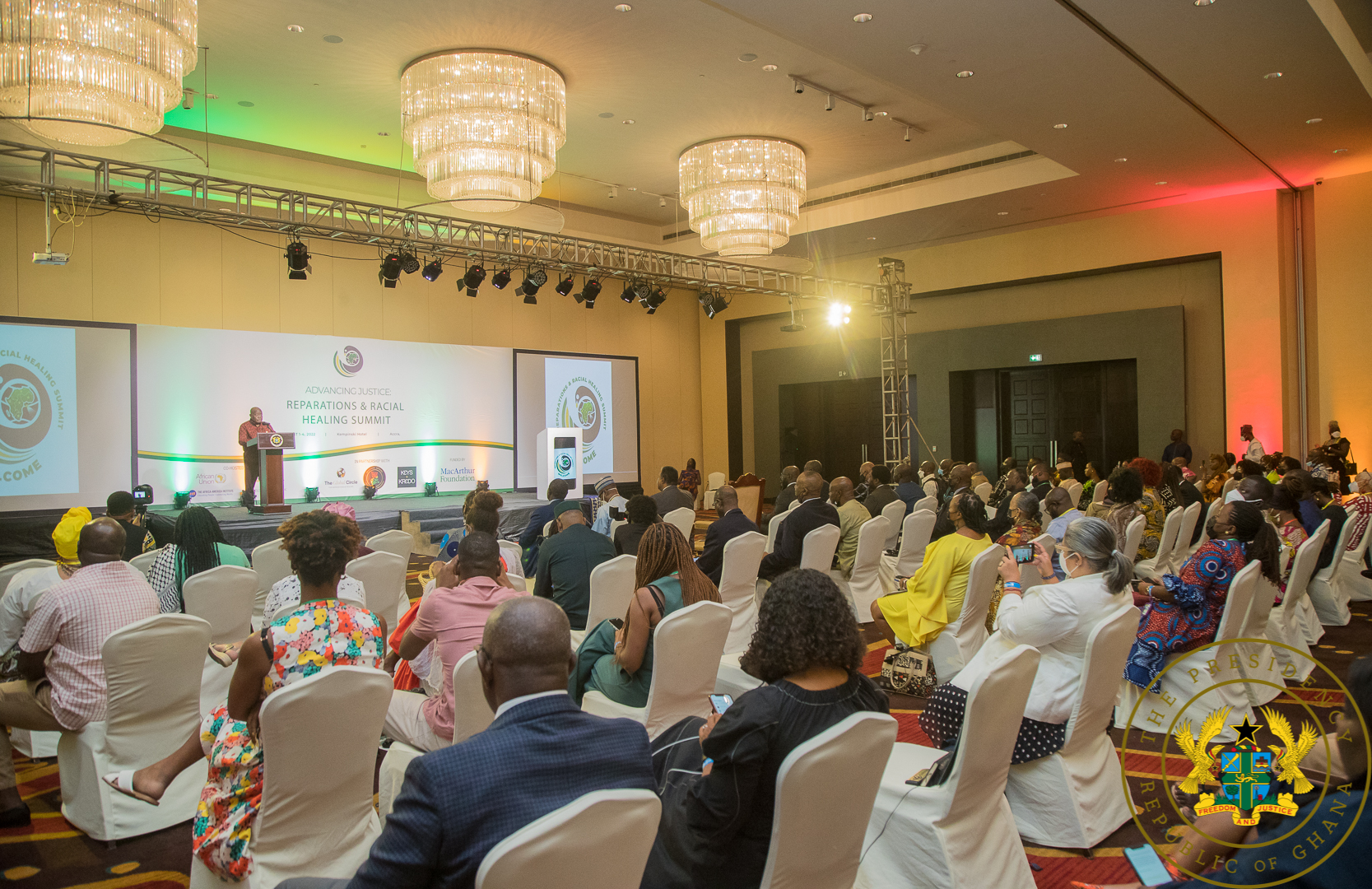 "Whilst reiterating that no amount of money can restore the damage caused by the Trans-Atlantic Slave Trade and its consequences, which have spanned many centuries, the President stated that "nevertheless, it is now time to revive and intensify the discussions about reparations for Africa. Indeed, the time is long overdue."
Participants at the Summit are strategising on modalities for the payment of reparations, but the Ghanaian president said they should also work to establish, unequivocally, first the justice in the call for reparations.
The transatlantic slave trade, which affected millions of Africans, was the largest forced migration in history and one of the most inhumane, according to the UN.
The exodus of Africans was spread to many areas of the world over a 400-year period.
Ghana was one of the points of departure for many of those enslaved in West Africa.
Germany to pay Namibia €1.1bn in reparations for colonial genocide
Source: Africafeeds.com