An angry Mob in Ghana. File Photo
Mob Injustice: Ghana struggles to deal with the menace
Ghana is struggling to deal with an emerging trend of angry mobs lynching persons suspected to have committed crimes in their communities.
The gruesome murder of an army officer in the country on May 29, 2017 shocked many and sparked a conversation about how to discourage people from taking the law into their own hands.
The victim, Major Maxwell Adams Mahama who is to be buried on Friday was mistaken for an armed robber by members of a community in the central part of the country called Denkyira-Obuasi.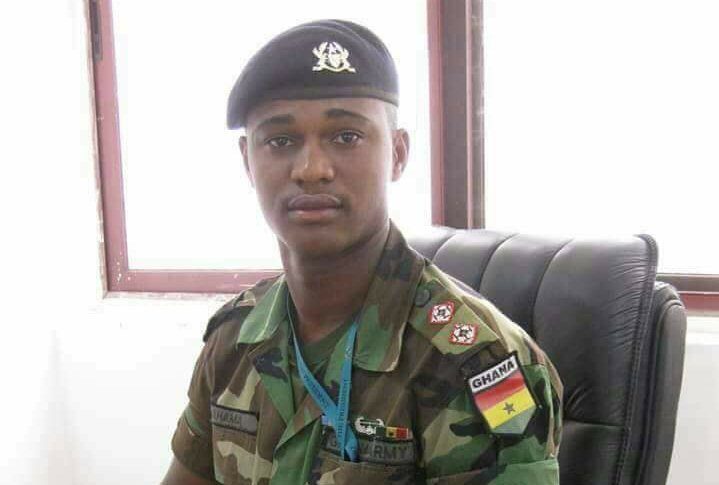 An eyewitness said all attempts by the deceased to proof his innocence failed as he was stoned and burnt to death by the mob.
"When I realized that he was being chased I tried to help him but the crowd became violent and started attacking him. When they realized he had a weapon on him they became convinced that he was an armed robber and was hit by a moving car. He fell in a ditch and that where he was lynched."
There was outrage across Ghana over the manner in which this army officer died when videos of his murder were circulated on social media.
A friend of the deceased couldn't hold her tears when she saw one of the videos as she recounted her memories of him saying
"This guy (the deceased) is not harmful, he can't even hurt a fly, we will be sitting just here and he is passing, he will ask can I buy you a drink; that is all."
Ghana's Vice President, Dr. Mahamadu Bawumia was appalled by the way the solider, was killed and called for prosecution of perpetrators of the crime.
"I could not really believe it, I did not really think we have such evil amongst us, such wickedness as a people, that is what happened, it is a criminal act."
According to sources within Ghana's police service, in the past 12 months almost 100 cases have been reported by the media in which mobs have killed crime suspects. Just within the last two weeks four separate reports of people getting lynched have been reported by the media.
Even the country's police officers and their installations have not been spared sparking anger within the police hierarchy. The country's Inspector General of police, David Asante-Apeatu has called for calm and urged citizens not to take the law into their own hands.
The IGP said "I want to believe that as much we entreat officers to be professional, in the same vein any person who will support any attack of any police facility will be made to face the full rigors of the law. We must all endeavor to end lawlessness to promote community peace and safety to strengthen Ghana's democracy."
But why is there such a trend in most communities in Ghana? Akosua Asante Akuffo, a widow whose husband was murdered by armed robbers three years ago hast lost faith in Ghana's justice system considering the trial process to punish killers of her husband as slow and frustrating.
She now seemed inclined to the prospects of lynching suspected criminals due to lack of fairness within justice system.
"I see a lot of injustice in the system and to be very frank with you, as a Ghanaian I feel soo sad, I see that justice delayed is really justice denied, and for me looking at what recently happened, if they won't let justice prevail, people will continue lynching people and killing them innocently," she said.
There are campaigns across Ghana to get citizens to understand the dangers of lynching suspects as many innocent persons could die for crimes they may not have committed. Journalist and Human rights activist Wilberforce Asare is supporting such campaigners.
He said "Mob justice has become part and parcel of us, it's become more like a culture thing. That cultural practice has caught up with us, as a country and it has actually given us an opportunity to educate our people that they cannot take the law into their hands because that is not within their purview."
Meanwhile a former head of Ghana's Commission on Human Rights and Administrative Justice, Justice Emile Short has said that once citizens who engage in mob justice are not arrested and prosecuted campaigns for an end to the menace will be counterproductive.
"If people feel that they can get away with crime, they will continue to indulge in it, but I think the police and the law enforcement agencies should be mindful of the fact that this is the perception in the minds of a lot of people and they should sit up and take notice of what people think of how they are doing their jobs," Justice Short added.
Discussions on Mob justice continue to be held in Ghana, but its yet to be seen how the trend could be reversed or reduced.
Source: Africafeeds.com / Isaac Kaledzi