The Harare International Airport in Zimbabwe renamed after the country's long serving leader, Robert Mugabe is to be upgraded with a $153 million loan from China Export and Import Bank.
The airport which will now been known as the Robert Mugabe International Airport was officially unveiled on Thursday.
Mugabe who was at the official unveiling event described the renaming "a great gesture" to him and his family.
The Zimbabwean government has already declared February 21 as Robert Mugabe Day, which is the president's birthday. It will be observed as a national holiday to be observed starting next year.
The government has also announced that $1 billion has been approved for the construction of a new university to be named after the 93-year-old ruler.
The country's Transport minister Rugrare Gumbo defended these decisions saying "If you see his contribution to the liberation struggle, education and empowerment of the people of Zimbabwe and Africa, you will see that he has a rich legacy that has to be preserved and his history should not be erased even as people visit our country."
Robert Mugabe has been leader of Zimbabwe since 1980 after leading his country to gain independence from the British.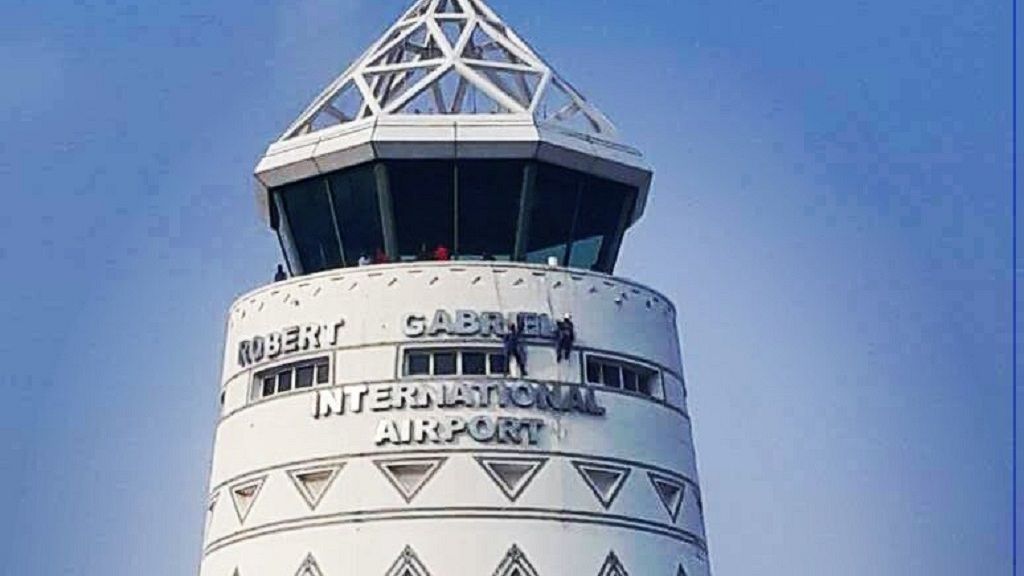 Source: Africafeeds.com