More than 17 people are reported dead in Mozambique after a garbage collapsed on Monday following heavy rain.
Several others are also reported to have sustained injuries with seven houses said to have been buried as a result of the collapse.
Officials said the 15-metre pile of garbage collapsed at around 01:00 GMT in Hulene neighbourhood which is very impoverished.
The community is located 10 km away from the centre of Maputo. Government officials said the houses affected were built illegally and residents had been asked to vacate the area on several occasions.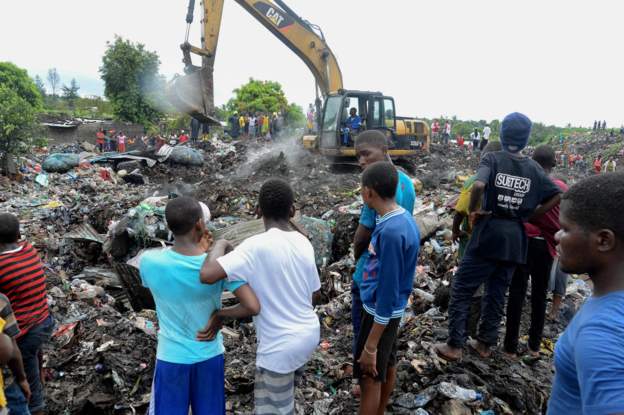 A councillor for Ka Mavota Municipal District, Despedida Rita told reporters that "Up to now 17 dead bodies were recovered. We fear more might be unaccounted for. So we will keep searching for bodies buried underneath the garbage pile."
Last year eight people were confirmed dead in Guinea after a rubbish dump collapsed near the country's capital Conakry.
The collapse happened on the outskirts of the capital after heavy rain, with several others reported injured.
Source: Africafeeds.com