Ghana's President Nana Akufo Addo has stirred controversy after he declared his uncle Joseph Boakye Danquah as the founder of the country's premier tertiary institution, the University of Ghana.
Joseph Boakye Danquah was a member of Ghana's big six group credited for playing key role in the West African nation's fight for independence.
J.B. Danqauh as he is affectionately called is also considered a political rival to Ghana's first president, Dr. Kwame Nkrumah who is said to have founded the Sub-Saharan African country.
President Akufo Addo over the weekend told a gathering at the launch of an endowment fund for the University of Ghana that because of his uncle's inspired vision, Ghanaians were able to reject the original decision of the colonial government to establish a single university in Ibadan in Nigeria for British West Africa but rather establish a separate university for Ghana.
"How felicitous was that decision and how greatly it has contributed to the growth of modern Ghana, it will be wholly appropriate and not at all far-fetched to describe Joseph Boakye Danquah as the founder of this University," Akufo Addo said about his uncle.
The President's comments have fueled speculations that he intends renaming the premier university after his uncle as part of an agenda to restore J B Danquah's lost legacy.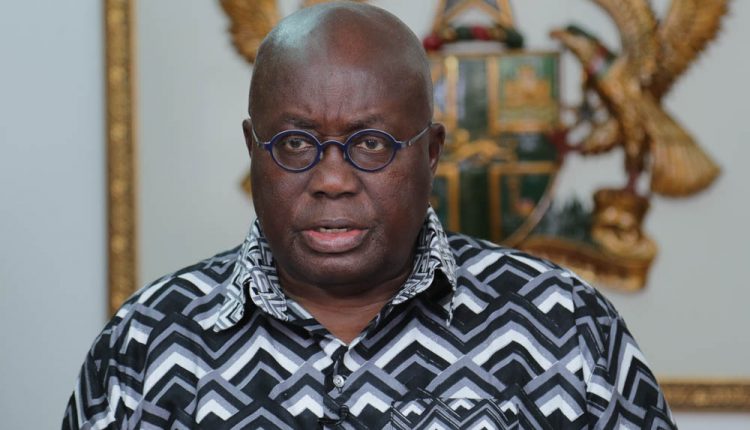 Within the past year President Akufo Addo has renamed the Wa Polytechnic in the northern part of the country after the late former President of Ghana, Hila Liman.
He also renamed the University of Mines and Technology (UMaT) in the western part of the country after George Grant who was the first President of the United Gold Coast Convention, a political tradition Nana Addo is aligned to.
On social media there has been heated social media debate and mockery of the idea of renaming the country's first university after JB Danquah.
Say after me, JB Danquah founded Kwame Nkrumah University of Ghana????#HMA2018 #JBDoAll pic.twitter.com/PEgis7izzd

— Prince Barak (@princebarak2) May 9, 2018
JB Danquah was the one who gave mark nzukabog the idea to start Facebook so he has shares, if you don't believe check the npp colours?

— WARISDAT ??➕?? (@ComedianWaris) May 8, 2018
Social studies textbooks don't have it, but JB Danquah introduced Ewes to cat eating.#JBDoAll

— Eugene HayFord (@AddoDosty) May 8, 2018
My favourite part in the avengers infinity war was when Nana Addo was renaming the sword after JB Danquah ?? #JBDoall

— WARISDAT ??➕?? (@ComedianWaris) May 8, 2018
Mention all the institutions in Ghana, everything was founded by Nana Addo's Uncle JB Danquah.

Indeed #JBDoAll pic.twitter.com/B1uYLS3q0u

— Prince Barak (@princebarak2) May 9, 2018
Eeeii so it was JB Danquah who founded Gonjaland and my grandfather told me it was the Great Ndewura Jakpa?

That JB even built the Larabanga mosque and commanded the mystic stone from the skies!
????#JBDoAll pic.twitter.com/gym2AzF6QG

— Mo Salah's Brother (@theyirifa) May 9, 2018
Source: Africafeeds.com