Heads of African Union (AU) Member States have adopted new reforms aimed at transforming the African Union.
The adoption of the reforms took place at a special summit in the Ethiopian capital Addis Ababa. The summit was chaired by President Paul Kagame of Rwanda in his capacity as Chairperson of the AU.
The reforms, whose implementation was assigned to President Kagame by his continental peers last year, have an ultimate aim of weaning Africa off dependence on external aid by making it economically independent.
Among the reforms adopted is the strengthening of the sanctions regime for non-payment of Member State contributions to address late payment.
Decisions were also made on new competency-based selection, election procedures for the senior Leadership positions.
1/4: As one of the landmark decisions taken at the Extraordinary Summit on #AUReforms, the @_AfricanUnion Assembly decided on new measures to strengthen the #sanctions regime for non-payment of Member State contributions to address late payment. pic.twitter.com/bGRW09K7M1

— Moussa Faki Mahamat (@AUC_MoussaFaki) November 18, 2018

This was to pave the way for a merit-based, competitive elected Leadership with new portfolios rationalized to remove overlaps and duplication.
I pay tribute to Africa's leaders who unanimously decided at #AUSummit on fundamental changes that will transform the capabilities of our institution for decades to come. Together, we are making Africa stronger & better and building #TheAfricaWeWant and our people deserve

— Paul Kagame (@PaulKagame) November 18, 2018

Another key reform is the integration of the African Peer Review Mechanism into the AU budget.
The Summit also adopted the mandate of the new AU Development Agency/Nepad to build on the achievements of the NEPAD agency.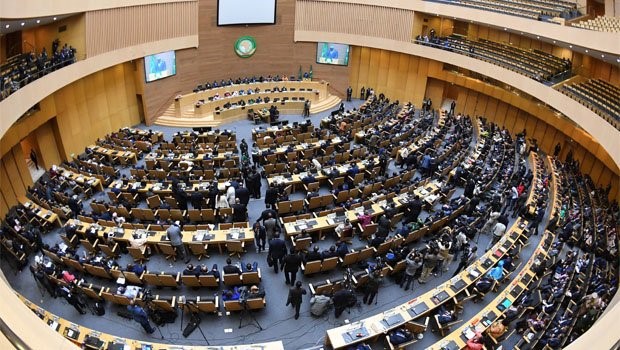 The focus of the new agency will be to ensure that priority continental projects are implemented to to continue offer Member States evidence-based policy advice.
An African Union Peace Fund was also launched at the summit to support preventive diplomacy initiatives as well as mediation efforts.
African Union Commission has appointed five African members of the Board of Trustees of the African Union Peace Fund.

This decision marks a key step in the implementation of the Financing of the Union agenda, which is part of the ongoing institutional reform process.#AUReforms pic.twitter.com/BUpsljF5ue

— Kwesi Quartey. (@AU_KwesiQuartey) November 17, 2018

The AU is hoping the peace fund will restore the dignity of the continent in taking care of its people and ownership of its peace efforts. It will also enhance the capacity of AU's rapid response and its peacekeepers.
Source: Africafeeds.com