A huge statue of former military leader of Burkina Faso, Thomas Sankara has been unveiled in the capital, Ouagadougou.
The statue was unveiled on Saturday as part of the grand Sankara memorial monument.
The country's president, Roch Kabore was assisted by former Ghanaian president, Jerry John Rawlings to unveil the statue.
Thomas Sankara became President of Burkina Faso from 1983 to 1987.
Known as a revolutionary leader, he was assassinated just four years into his leadership.
Sankara come into power through a coup in 1983 after serving as Prime Minister.
He once declared that "Kill Sankara and thousands of Sankaras shall be born." His assassination happened a few months after this statement.
Joined Burkinabe President @rochkaborepf at a solemn ceremony in Ouagadougou today to unveil Thomas Sankara's statue as part of the grand Sankara memorial monument. pic.twitter.com/dCTFTuyLf0

— Jerry John Rawlings (@officeofJJR) March 2, 2019

Remembering a great African
Burkinabe president Kaboré and one of Sankara's great friends, Rawlings laid wreaths at the memorial ground.
Mr. Rawlings was also a former military leader in Ghana, coming into power through a coup.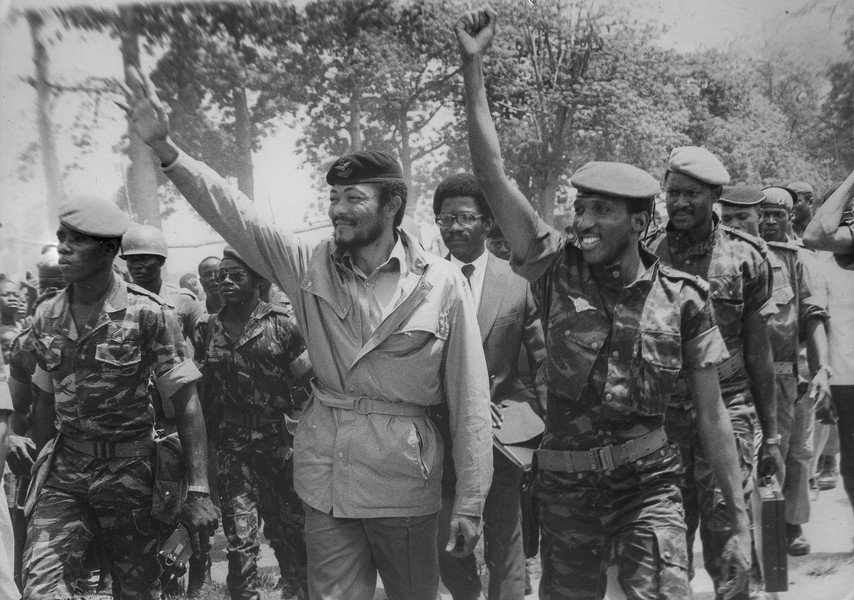 He said at the event that "We have emotions on this site but we need to capitalize on these emotions to move forward.
Those who fell here remind us that we are fighting for freedom and justice."
Sankara was a Pan-Africanist who is still celebrated across Africa years after his death.
He was born on December 21, 1949, at Yako in the dusty north of then Upper Volta.  Sankara was 12 when his homeland attained independence from France.
He and twelve other officers were killed by a commando on 15 October 1987 following a coup.
That coup brought one of his allies, Blaise Compaoré to power. There are many who still believe Blaise Compaoré played a role in Sankara's death.
There have been calls for Blaise Compaoré and one of his brothers, Francois to be prosecuted for the murder of Sankara.
Source: Africafeeds.com