The American jet maker, Boeing has said it would give $100 million to help families affected by deadly crashes of its 737 MAX planes in Indonesia and Ethiopia.
The money according to the company will be released over multiple years to local governments and non-profit organizations.
In April this year a Kenyan family filed a lawsuit in Chicago against jet maker.
The suit follows the air crash involving the Ethiopian Airlines. That air crash led to the death of 157 people.
There were more than 30 different nationalities on board the Ethiopian airliner that crashed. Kenya was the worst hit with 36 citizens dying.
The airline crashed shortly after taking off from Bole International Airport in Addis Ababa. It was en-route to Nairobi Kenya.
The pilot of #ET302 (Boeing 737 MAX 8) is said to have reported difficulties with the aircraft to ATC.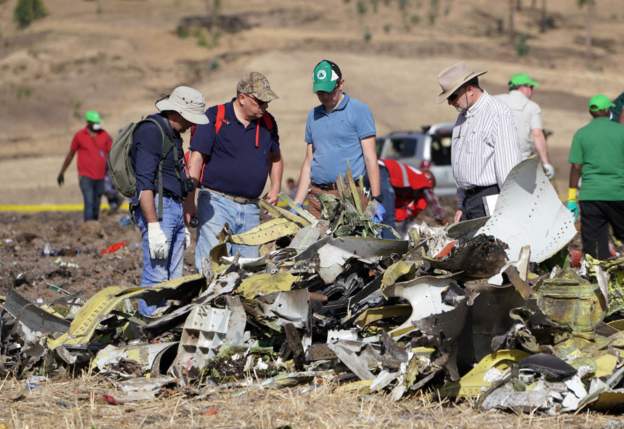 Details of the first report of investigations into the crash showed that pilots of the jet followed all procedures but were unable to take control of the plane.
The Ethiopian airline crash was coming just five months after a similar crash of a Lion Air flight in Indonesia.
Boeing is being investigated by a U.S. Department of Justice criminal investigation over the making of the 737 MAX.
There are more than 100 lawsuits by victims' families. But the multiyear payout is independent of the lawsuits, a Boeing spokesman said.
Source: Africafeeds.com