Dozens of African migrants are feared dead after a boat they were traveling in capsized off the coast of Tunisia on Wednesday.
The boat had set off from Libya heading for Europe before the accident with only four initial survivors. One of the four has also died.
Officials at the Tunisian Red Crescent said the survivors told coast guards that their boat sunk off the town of Zarzis.
A Red Crescent official Mongi Slim was reported by Reuters as saying that the survivors claimed dozens had drowned.
This year at least 65 migrants also traveling from Libya to Europe drowned when their boat capsized off Tunisia.
North Africa remains a major access route for migrants hoping to cross the Mediterranean to Europe for greener pasture.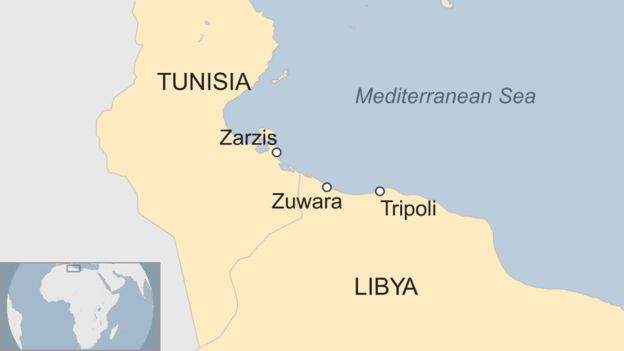 Libya continues to be the main point of departure for many African migrants hoping to reach Europe.
Many of these migrants continue to risk their lives to cross the Mediterranean despite reports of deaths.
Meanwhile ongoing fighting in Libya according to some analysts could results in many citizens fleeing the country.
On Wednesday at least 40 migrants were killed in an attack on a migration detention centre in Tripoli.
The detention centre that was attacked is home to mainly African migrants seeking to cross into Europe through the north African country.
Source: Africafeeds.com