Hundreds of Ghanaians on Tuesday hit the streets of the nation's capital Accra to demonstrate against what they call insecurity and severe hardship.
The demonstration organized by the Coalition for Social Justice, is dubbed "Kum Yen Preko" meaning "Kill Us Now."
Several groups including the lawmakers from the country's opposition party, traders, drivers' union among others joined.
In a Facebook post Ghana's former President John Mahama asked Ghanaians to turn in their numbers for the demonstration.
"Our country is on the downward trend, with an unbearable increase in the cost of living; the citizenry doesn't feel safe and yet Government continues to oppress and intimidate the people including journalists" he said.
He added that "it is in our country's interest that we speak out and demonstrate our disapproval of the Akufo-Addo style of leadership, which has visited unprecedented hardship".
The Ghana Police Service has cautioned the protesters against fomenting trouble.
There have been concerns about increased insecurity in Ghana following recent spate of kidnappings.
Locals and foreigners have fallen victim to the act, but the government has promised to deal with the situation.
Already some suspects are facing trial but the demonstrators say that is not enough.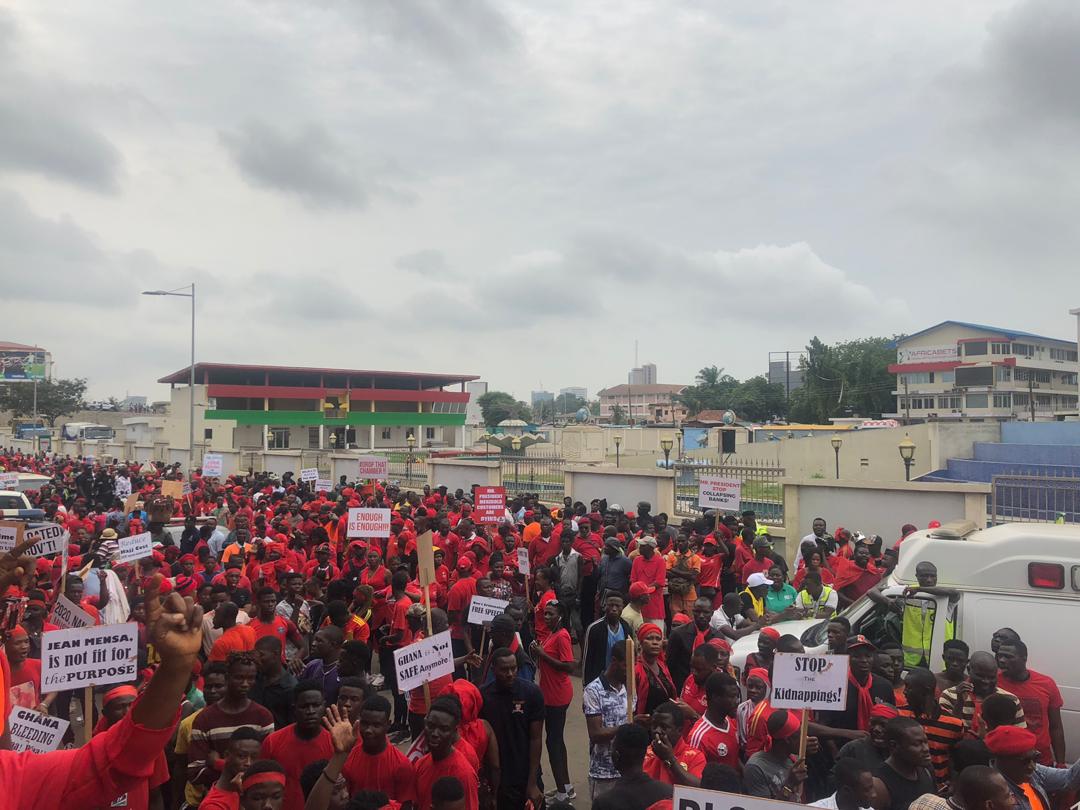 Ghana has been in the news recently with citizens agitating over what they call misplaced priority projects.
A plan to build a new law-making chamber for MPs had to be shelved after public outcry from Ghanaians.
Citizens have signalled their intention to keep the pressure on politicians until they fix their essential needs.
Source: Africafeeds.com