Two Ghanaian journalists working for a local online news portal, ModernGhana.com have given a vivid account of how they were allegedly tortured by security operatives in the capital Accra.
Editor for the online portal Emmanuel Ajarfor Abugri and a reporter Emmanuel Britwum were picked from their office on Thursday, June 25 following publication of stories about Ghana's National Security Minister Albert Kan Dapaah.
One of the stories was an opinion piece titled "Albert Kan Dapaah plotting to take over NPP".
The other publication a news story with the title "Sack Albert Kan Dapaah now, group tells NPP" was curled from a press release issued by a pro-ruling New Patriotic Party.
Officials of the news outlet after the publication were asked by some personnel from the National Security to pull down the stories due to the bad publicity it had given the national security minister.
The stories were pulled down, according to the journalists but the state security operatives wanted more.
One of the arrested journalists who has now been released on bail, Ajarfor Abugri narrated to Africa Feeds that "I was in the office and then these national security guys stormed our office…. They came in and then asked me whether I am the editor, I said yes.
They asked me to step out and I stepped out. He asked me to follow him so I followed him. After following him out, I asked him, where are you taking me, because I don't know you and you said I should follow you?"
Ajarfor Abugri continued that the gentleman "said he is from National security and that he's been directed to pick me up for interrogation and I said on what and he said if I get there I will know….He took me back to my office and asked for my phones."
"I gave them my two phones, my one tablet. Then he asked for my laptop and I handed it over. So on our way out from our office there was a reporter and then a lady intern. So he asked the reporter, the guy what's your name and he mentioned Emmanuel Britwum and he said follow me, get up, follow me". Ajarfor Abugri who is an editor for the online portal further narrated to Africa Feeds.
Arrest or abduction?
The National security operatives with some police officers later then bounded the duo into a vehicle, blindfolded them and whisked them way.
Ajarfor gave a vivid description of how he was subjected to unending inhumane treatment by the national security operatives in an interrogation room.
"When they asked me a question before I could speak, slap or if I give an answer which is not convincing to them they slapped me. I have received uncountable number of slaps my brother.
Then aside that they handcuffed my hands behind, then they used their Tasers to torture my body, to the extent of using the same thing to torture my ears. Then the slapping continued. Still with the handcuff behind me with my hands at my back, they asked me to stand up, I stood. They asked me to sit down flat which I sat and you know with my hand behind, and when I sat down flat, they asked me to stand again," the journalist said.
"We my hands behind me I found it difficult to find extra hands to support myself up so I had to struggle to stand. When I'm sitting too with my hands locked behind, I would just fall straight to the ground. I did that for more than ten times. After that they removed the handcuffs and asked me to lean against wall with my legs up, my legs down as if I'm doing pushups.
They were asking me to be still. While in that position then a heavy slap to my back and I fell. When I fell they said is should do pushups and stand again. I did and got to a point I could no more do. Then they hooked my back and one guy used his elbow went straight for my backbone and hit it, landed straight on my backbone and I fell".
Mr. Ajarfor disclosed how his numerous pleas of innocence did nothing to stop the operatives numbering 5 from their brutalities.
"You know the backbone controls the nervous system, your breath and all that so my breath ceased and I had to gush in some air through my mouth. While they were doing all this I told them that I am innocent. I have no connection with Constance Kwarbeng, neither have I been paid to write or concoct any story against Albert Kan Dapaah…..I cried like a newborn baby my friend, I cried like a newborn baby, begging for my life because I thought that was the end of me".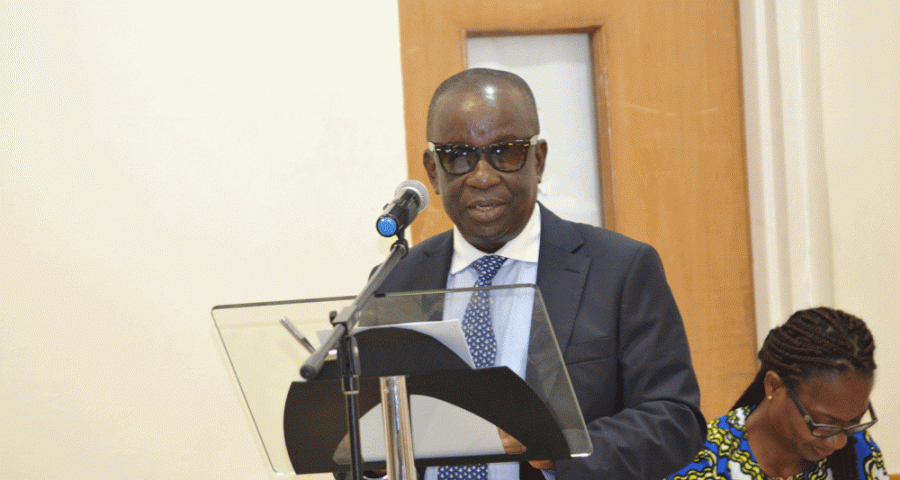 Cyber Crime Allegations 
Sources within the National Security Council Secretariat had disclosed that the duo was arrested in connection with cyber related crime.
Sources within the office of national security familiar with the raid have, however, said the arrest followed a tipoff that a group has been engaged in some cybercrime activities targeted at other corporate organizations.
According to the sources, initial investigations proved that the attacks were targeted at other media houses and that the suspects were affiliated to ModernGhana.
The modus operandi, according to the sources, has been to hack into the emails and servers of popular competing websites and newsrooms and intercept emails and stories being filed by the competitor correspondents for their own use. The above allegations have however been flatly refuted by Mr. Ajarfor.
"They are baseless. You picked me, you didn't ask me anything concerning hacking. I don't know what questions they asked my other colleague but me it was purely about publication.
My question is, when you raided our offices what sophisticated gadget did you pick or what communication gadget did you pick? Now, you have my laptop with you which I don't even have a password on, I ask, what hacking software did we use to hack?…..They claim we hacked into our competitors email which had bank details blablabla, ask them what did we use those bank details for?"
Rejection of Torture Allegations
The National Security Council Secretariat has rejected the torture claims of the ModernGhana online news portal editor.
In an unsigned statement on the letterhead of the Secretariat, Mr. Ajarfor was accused of fabricating the torture story to court public sympathy.
"Torture and manhandling of suspects are not part and parcel of the culture and architecture of the secretariat under the administration of President Akufo-Addo. We wish to categorically state that the suspect, during questioning, was never manhandled, neither was he subjected to any form of forced physical contact" the statement said.
The National Security Secretariat statement also revealed the suspect Mr. Abugri has been handed to the Criminal Investigation Department (CID) of the Ghana Police Service for investigations. According to the statement the police have requested for a medical report from the suspect adding he would be arraigned on Tuesday July, 2.
The statement added that "We are confident that the results of the medical examination will present the truth in the matter, so as to inform the appropriate steps to be taken.
The Secretariat reassures the general public that it will, at all times, continue to respect the rule of law in all of its operations"
National Security Lied
The man accused of fabricating his claims of torture has hit back at the National Security Secretariat accusing it of attempts to cover up.
Emmanuel Ajarfor Abugri told Africa Feeds he has nothing to gain for lying about the treatment he was subjected to in the hands of the national security operatives.
"For the interest of this country and the respect I have for certain people in this country and for the respect I have for president Akufo-Addo, the respect I have for certain personalities in this country, I can never lie. I will never lie. I lie and achieve what? What am I going to achieve from lying? If they didn't torture me, why will I lie and say they tortured me? I'm speaking the truth. Look that's the truth I'm speaking. I am not lying," Mr. Ajarfor emphasized.
"Look if we should have a gadget or a system in this country that can be able to detect torturing, these people can never go scot free. You see they are very smart, they will torture you in a way that there will never be traces…..There were bruises on my left arms and rights arms, some few cuts behind and then the heavy hit on my backbone and all that," he added.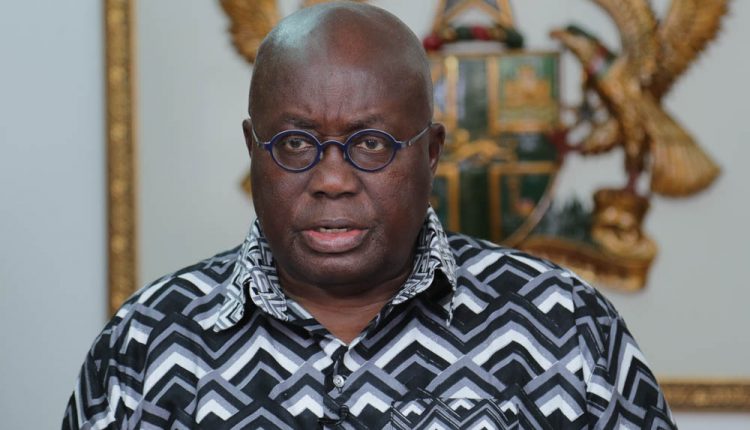 Meanwhile the police are yet to arraign Mr. Ajarfor contrary to the claim in the National Security Council Secretariat.
Ghana in recent years is fast losing its status as a country that respects the rights of journalists. Some in recent times have been murdered and brutalized for their reporting.
Source: Africafeeds.com