At least 71 soldiers from Niger have been killed in a deadly attack carried out by militants on a remote military camp in Niger near the border with Mali.
Niger's army spokesman has said that the attack is the deadliest raid against the Nigerien military in living memory.
Several hundred militants attacked a base in the western Niger town of Inates over a period of three hours on Tuesday evening.
Army spokesman Colonel Boubacar Hassan said on state television that "The combat (was) of a rare violence, combining artillery shells and the use of kamikaze vehicles by the enemy."
Boubacar Hassan added that another 12 soldiers were wounded with an unspecified number of soldiers reported missing.
He said "significant number" of militants were also killed in the combat.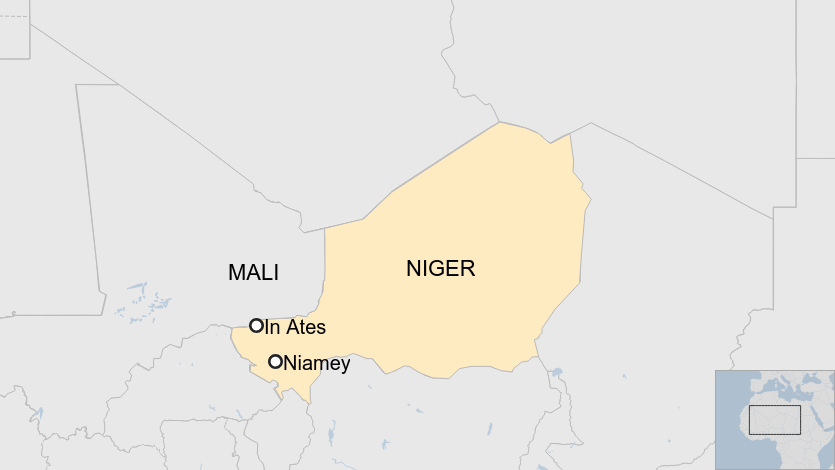 Jihadists with links to Islamic State and al Qaeda have continued to launch attacks across West Africa's Sahel region.
This year there have been several attacks of this nature despite the commitment of thousands of regional and foreign troops to counter them.
Niger President Mahamadou Issoufou arrived back in the country on Wednesday evening, cutting short a visit to Egypt.
Security is still fragile in Niger and the entire Sahel region over the years due to the ongoing militant attacks.
Source: Africafeeds.com