South Africa's ruling ANC has welcomed the release of the state capture report. It is a victory for democracy writes DW Head of Africa Service Claus Stäcker.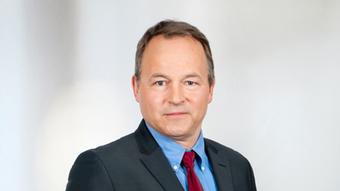 Once again Jacob Zuma's hosts, look for solidarity. "The president is going nowhere", explains ANC's youth league. "There will be no meeting of the ANC that will take a decision to remove Zuma in our presence", said a provincial chairperson of the youth group. He is called Thanduxolo Sabelo. But one does not have to remember his name. This is because the young comrade is taking the wrong side and missing the turn of events. He will therefore be quickly forgotten.
When Zuma counts his allies, they seem to be getting fewer day by day. They are from Nelson Mandela's once influential ANC youth league, who lost ground since today's popular opposition figure Julius Malema left. There are still a few  ANC's provincial  leaders who are at the mercy of Zuma, of which without they would immediately lose their power. And there is the powerful ANC Women's League, once the pillar of feminism and progress – today a tragicomic election organization with peculiar preference of men. Not only because their role model Jacob Zuma is corrupt, but he is also a polygamist, adulterer, macho, sexist, and a lawbreaker. A sad group, which is digging itself in Zuma's defense.
Until now every ANC president since Nelson Mandela could support themselves on a broad basis of comrades, trade unions and business leaders. This came to an end with the South African spring in 2016. The employee's associations are turning their back on Zuma, leading companies are finally giving up their opportunism and taking position. More ANC members are openly turning away. Ministers are heading to the streets to protest against their own head of the cabinet.
From the latest Protests in Pretoria, Cape Town and Durban, the dream of a rainbow glimmered again, as black, white, rich and poor, painted the six colors of their flag on their cheeks. With the slogan "Save South Africa" they practiced Unity and self-determination – like back in 1994 during the first days of democracy at the Cape of Good Hope.
This is known as civil society and Jacob Zuma will feel its power in such days. And also the strength of justice which is tired of his legal dodges. The latest from the hundreds of corruption allegations against Zuma's regime seems to exceed everything. The wealthy Indian Gupta family are said to have captured the state. It's all about money, bought ministers and abuse of state-owned enterprises. Hardly a day goes by without a new scandal coming to light. The country can now read in a 355-page report, that reads like a theatrical play how former public protector Thuli Madonsela boldly questioned the head of state's relations with the Guptas. Zuma was unable to stop the release of the report. He failed in his bid to stop the media from publishing it. South Africa is stronger than the presidency – cheers to the pillars of democracy.
But Zuma is not gone, yet. One only needs to look at neighboring Zimbabwe, to see how long such transitions can last. It appears as almost impossible that the ruling African National Congress, ANC, Nelson Mandela's political movement, can revive itself. It will be tough to win back the confidence of the citizens. The once proud freedom movement is now being corrupted on a daily basis under President Zuma. But for Zuma and his corrupt circle, it's all about either holding on to power or going to prison. Therefore he will have to keep on fighting until the very end. And when he's gone a new battle begins.
Source: DW