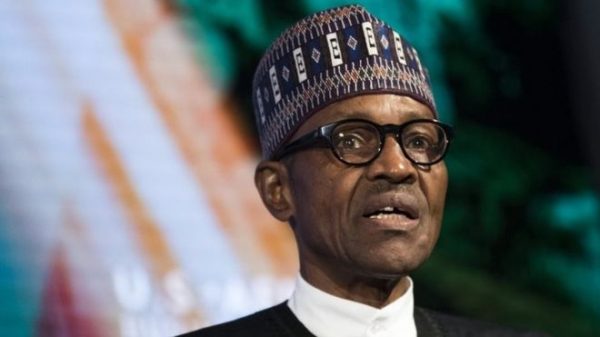 Buhari condemns separatists seeking to split Nigeria
Nigeria's President Muhammadu Buhari has given his first speech since returning home from London where he had spent months on sick leave.
In the speech broadcast on national television on Monday, Mr. Buhari condemned separatists seeking to split the country with their demands for independence.  According to the President, such demands crossed the red line and will not be met.
While President Buhari was on sick leave there were calls for a separate southeastern state, known as Biafra, while some in the southern Niger Delta oil region also called for independence.
Buhari said he followed events in Nigeria while away and was "distressed to notice that some of the comments, especially in the social media have crossed our national red lines by daring to question our collective existence as a nation."
He stressed that "Nigeria's unity is settled and not negotiable. We shall not allow irresponsible elements to start trouble,"
Buhari alleged that some ethnic violence was "fueled by political mischief makers".
Nigeria, Africa's most populous nation with 180 million people, is split between Christians and Muslims. It has some 250 different ethnic groups living side-by-side.
Buhari also urged Nigeria's security agencies not to relent in their battle against Islamist militant group Boko Haram and promised that his government would "reinforce and reinvigorate" the battle.
Source: Africafeeds.com