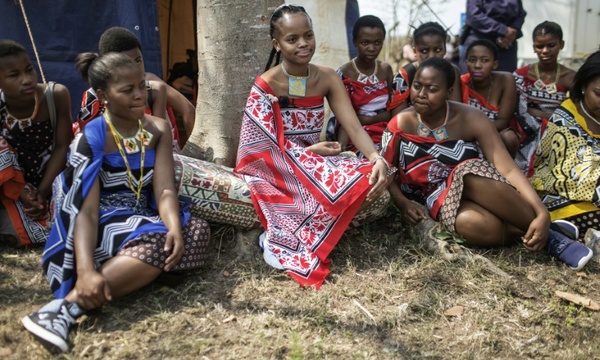 Man needs 300 cow heads to marry princess of Swaziland
A man who has fallen in love with Princess Sikhanyiso, daughter of King Mswati of Swaziland, will have to pay her bride prize with at least 300 cow heads in order to secure her hand in marriage.
According to City Press, Mzwakhe Phiri, 30 had made a marriage proposal to the royal family to marry the princess who is 30 years as well, but finding the huge number of cattle heads is becoming a problem.
The chief of Hhohho near Pigg's Peak, Prince Mnikwa Dlamini is reported to have launched a cattle donation request in order to help Phiri marry the love of his life.
City Press reported that the Malawian High Commission was approached to ask Swaziland-based Malawians to contribute to the hefty pride prize demand.
Phiri born in Swaziland has his late grandfather coming from Msenga in Malawi. His father born in Swaziland died in 2009.
Swazi culture academic, Joyce Sukumane of Unisa said although Phiri is not of royal blood that would not hinder the marriage.
Phiri needs to present 50 head of cattle to the Swazi monarch to begin negotiations for his daughter's hand, as a sign of respect. He will have to pay the rest after the negotiations.
Marrying a Swazi royal family member is an expensive venture with South African President Jacob Zuma's nephew, Khulubuse Zuma, giving out 100 head of cattle for the king's niece, Funisiwe, in 2013.
Source: Africafeeds.com