Ghana's President Nana Akufo-Addo has sparked a new controversy by proposing to scrap the celebration of the country's founder's day which falls on September 21, the birthday of global icon and well celebrated Pan-Africanist, Dr. Kwame Nkrumah.
The country's political elites have been divided for many years on the issue of who really founded Ghana with those considered as the 'Nkrumahists' stating that although many other well known individuals played a major role in Ghana attaining independence, Kwame Nkrumah represents the major icon for that struggle.
Critics of Kwame Nkrumah have also opposed the said narrative and for long wished to scrap the celebration of September 21 as founder's day which is the birthday of the country's first president.
On Sunday, Ghana's president, Nana Akufo Addo whose father Edward Akufo Addo, a former President of Ghana played a role in Ghana's independence struggle announced that he was proposing a legislation to Parliament to designate August 4 as Founders Day.
That means the founder's day which used to be celebrated on September 21 will be scrapped and rather observed as 'Kwame Nkrumah Memorial Day'.
The presidency in a statement said "both days – August 4 and September 21 — will be observed as public holidays".
"It is clear that successive generations of Ghanaians made vital contributions to the liberation of our country from imperialism and colonialism. It is, therefore, fitting that we honour them, as those who contributed to the founding of our nation." the statement said.
The government further said that "The most appropriate way to honour them is to commemorate the day on which the two most significant events in our colonial political history, that led us to independence, occurred – 4th August."
President To Propose Legislation To Establish Founders Day And Kwame Nkrumah Memorial Day. #PresidencyNews https://t.co/i7o21tVyb0

— Nana Akufo-Addo (@NAkufoAddo) September 17, 2017
But supporters of Kwame Nkrumah have launched a scathing attack on the government with the latest action. The Chairman of an opposition political party, the People's National Convention (PNC), Bernard Monah told Starr FM that the move by the government is a deliberate ploy to undermine the legacy of Ghana's first President.
On twitter there were reactions also to the President's decision.
Unfortunately they are. Very disappointed in the govt for this move. Totally unnecessary.

— Nokware Deduamni (@kanabus) September 17, 2017
You cannot change history. Nkrumah stands tall

— Jerry John Gyasi Men (@JerryJohnGyasi) September 17, 2017
Are we not creating too many holidays? What about making 21st September a Memorial Day but not necessarily a holiday from work?

— Possible Ike Benkyi (@i_benkyi) September 17, 2017
Utterly irrelevant now. Headmasters are taking bribes denying students the full benefit of FreeSHS. Focus on that and leave these cosmetics.

— Zebrilla Najib (@zebrillanaj) September 17, 2017
Dr. Nkrumah who played a pivotal role in the formation of the African Union (A.U) previously called the Organization of African Unity (O.A.U) led his country to independence in 1957.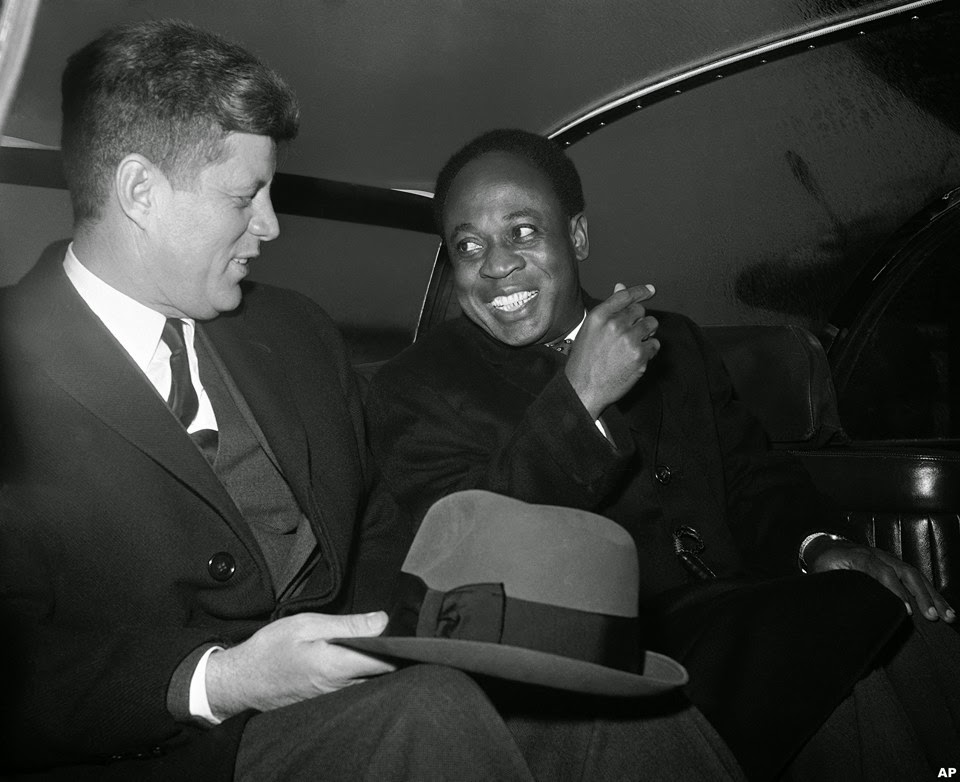 He was overthrown in 1966 through a coup while on an official visit to Bucharest. He lived in exile in Equatorial Guinea after his overthrow before his demise.
Source: Africafeeds.com