Liberians vote for a new President
Liberians are voting on Tuesday to elect a new president who will replace current President Ellen Johnson Sirleaf who has served for 12 years after becoming Africa's first democratically elected female president.
Hundreds of voters have queued up at polling centers across the West African nation to cast their ballot.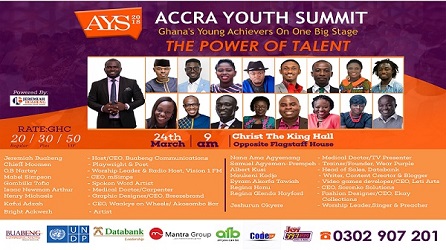 Election officials have said that 2,183,683 people registered to vote in the election which will ensure that Liberia for the first time witnesses the transfer of power from a democratically elected president to another.
The presidential election is being contested by 20 candidates including the current vice president, Joseph Boakai and former footballer star and Senator George Weah.
986 persons are also contesting for the 73 seats in the country's House of Representatives.
On Monday President Sirleaf called for peaceful elections by asking citizens to vote according to their conscience and accept the outcome of the elections.
She told voters in a televised speech to "Go to the polls peacefully, we all must respect the outcome of the election as declared by the National Elections Commission."
Sirleaf, 78, also said "For the first time in three generations we will be transferring presidential authority democratically and peacefully from one elected leader to another".
She wants the Liberians to make themselves proud at the end of the process. "The future of the country is in your hands, no one is entitled to your vote, not because of party, ethnicity, religion or tribal affiliation," she said.
Voting ends at 18:00 GMT and ballots are then counted, collated and declared.
Source: Africafeeds.com