Finding the appropriate environment to sit with friends or work colleagues for business discussion can be tiring for some in parts of Africa, especially when you are an entrepreneur without an office.
Well in Ghana a restaurant that serves largely entrepreneurs and business owners has opened in the country's capital Accra, and only organic beverages and food are served customers who usually sit to talk business.
When the Africa Feeds team walked into the restaurant called the N8tive Bar located in Accra's airport residential area, the team was greeted by a beautiful setting with only Ghanaian made furniture and tables well arranged to attract clients.
The set-up according to owners of the bar was to tell the story of the Ghanaian culture. The menu is also the key differentiator; only organic beverages and vegetable foods are served and the aim is to enhance the health of customers.
Customers of N8tive bar are given special attention by staff with their health a topmost priority, but the food served at this bar isn't the only unique thing.
Meeting place for entrepreneurs
Several entrepreneurs have come to love N8tive bar, making it a hub where ideas about their businesses are discussed. One of such young entrepreneurs Africa Feeds team came across was David Aryee of Flex-Soccer.
"Flex soccer is based on promoting players discovering them, nurturing them and promoting them into any level of play. Mostly we have young talents who are urging to have success in life but due to some circumstances they don't get to that level. Flex soccer is there to help all those guys" Aryee said in providing details about his project.
David Aryee's Flex-Soccer initiative identifies football talents in Ghana and projects them globally. His project, flex-soccer supported by other friends is making strides he tells Africa Feeds, but he finds N8tive bar a place to be when brainstorming about ideas to grow his project.
"They have a saying that the way to a man's heart is his stomach and when you get the best food, you can think very well. So if native is giving us the best, our brains are active now, we can give the best," Aryee added.
David and his friends aren't alone. Not far from this set of entrepreneurs is another group led by Nana Opoku Ware who is also sharing ideas about his agribusiness called 'Grow For Me Africa' with other colleagues. They are finding new ways to grow the business and the best place for them to do this is at N8tive bar while eating some organic food and taking a glass of drink or tea.
Opoku Ware said "Grow for me Africa is a platform that allows anyone to simply start farming as an alternative investment channel. So you could be in Dubai, you could be in US, you simply go on the platform and say you want to start a Cocoa farm, ten acres, we show you the cost of it, you pay with your credit card or your debit card, you are taken into a portal you can see the land all the activities that are going to be done over the period from planting to harvest."
N8tive bar idea
This special restaurant business which started in 2017 is owned by young Ghanaian entrepreneur, Kwame Bekoe, an aviation service practitioner.
"I was living in France and of course France is a nation of food lovers, they really like their food and really take attention to the quality. By moving into Ghana, that was really something I felt was pretty lacking and thought there was a gap in the market. The type of audience we were trying to attract, are sort of the young the budding entrepreneurs, people who are just looking for a nice comfortable relaxing environment where they can socialize, and where they can have meetings and also discuss business," Bekoe said.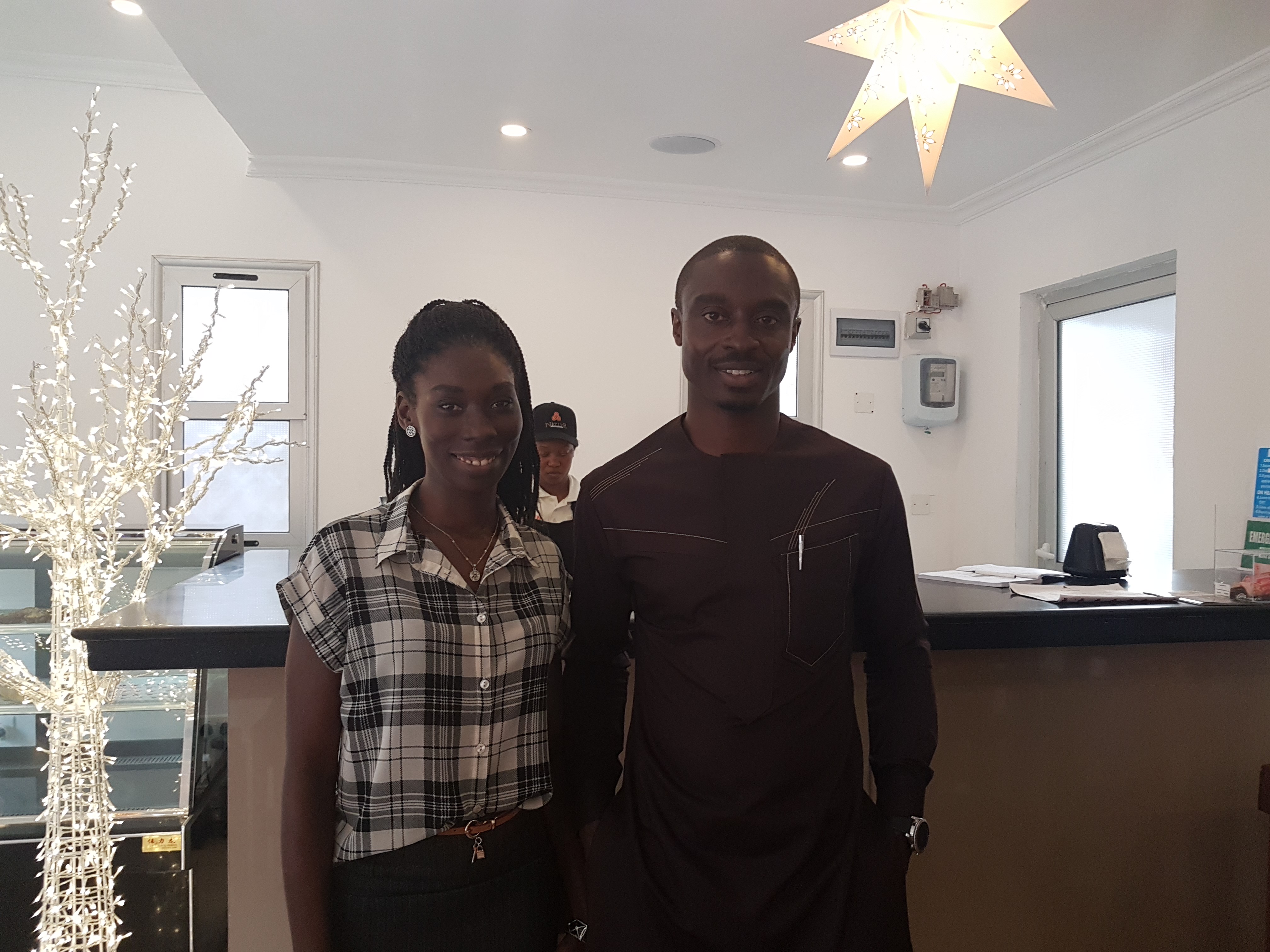 Kwame Bekoe said Ghanaian entrepreneurs need the best environment to plan for the success of their businesses. Accepting the idea of discussing ways to improve one's start-up business over an organic drink or food has not been that easy according to the manager of the facility, Ruth Akrong.
Akrong who said the plan is to expand this special bar project across Ghana before heading to other parts of Africa expressed joy at the patronage so far.
"I am really surprised about the response, the response is actually very encouraging, we are planning of doing franchises, at least we should have a native, one in each region. I mean we need to spread the healthy eating to all the parts of the country. It's all about health," Akrong added.
You need only half $1 to grab a drink at this bar and as entrepreneurs continue to struggle to breakthrough, at least relaxing in such an environment should help them not only reflect on their businesses but meet and interact with their peers.
Source: Africafeeds.com / Isaac Kaledzi