Ghana is among many countries in Africa struggling to fight child trafficking and slavery with the country placed on a watch list in the 2017 Trafficking in Persons report.
Ghana was ranked a Tier 2 Watch List country which means it did not meet the full standards to end human trafficking.
According to the International Organization for Migration, over 20,000 children fall victim to trafficking and slavery and most of them are forced into labour on Ghana's Volta Lake along coastal communities.
It is local non-governmental organizations that are now joining the battle hoping to make some gains.
One of such groups helping to rescue these children in Ghana is Challenging Heights which organizes rescue missions often with its staff embarking on dangerous journeys along the Volta Lake.
With the help of the police the mission is to rescue children sold into slavery through trafficking. Senior police officer, Chief Superintendent Felix Mawusi is director in-charge of Operations at the Criminal Investigations Department of the police service said about one of such operations that the " it is the philosophy of the criminal investigations department now that we would not only be arresting agents and transporters. But we would take the fight to the slave masters so that we would be able to deal with the root and not just the stem."
Many of these kids are sold to their slave masters either by their parents or kidnappers due to poverty. They work under hazardous conditions that expose them to danger.
One of the many kids rescued on such operations told the rescue team that "I didn't like where I was working but I had no choice because I had been sent there already. My mother didn't like the idea of being sold into slavery but my father didn't have a problem and they both fight over it."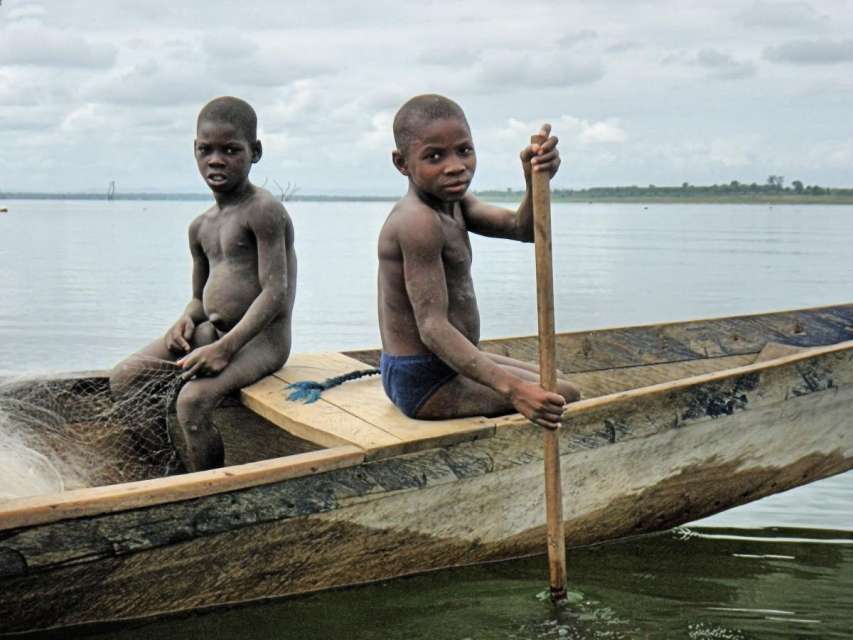 "We were transferred to another master when they realized my mother was pushing for my rescue. I wasn't paid anything although I work all day. I realized it was my father who use to take the money from my master .I am happy to have been rescued," the kid added.
Poma Arthur is communications officer for challenging height, which has been operating since 2005 to protect children and combat trafficking. Arthur has been part of the preparatory process for many of the rescue missions of her organization.
She said when these kids are rescued "by challenging heights, they are sent to our rehabilitation shelter for rehabilitation for between six to nine months, sometimes more depending on the child's situation. We do not know their psychological states yet even their health states yet. So when we take them to our shelter where we have social workers and psychologists and all that they would assess them check their medical condition."
Arthur said the motivation for her group is to ensure that no kid is left in servitude.
The man behind this organization is James Kofi Annan. He is widely known in Ghana and abroad for his passion for children and fighting trafficking slavery in all forms.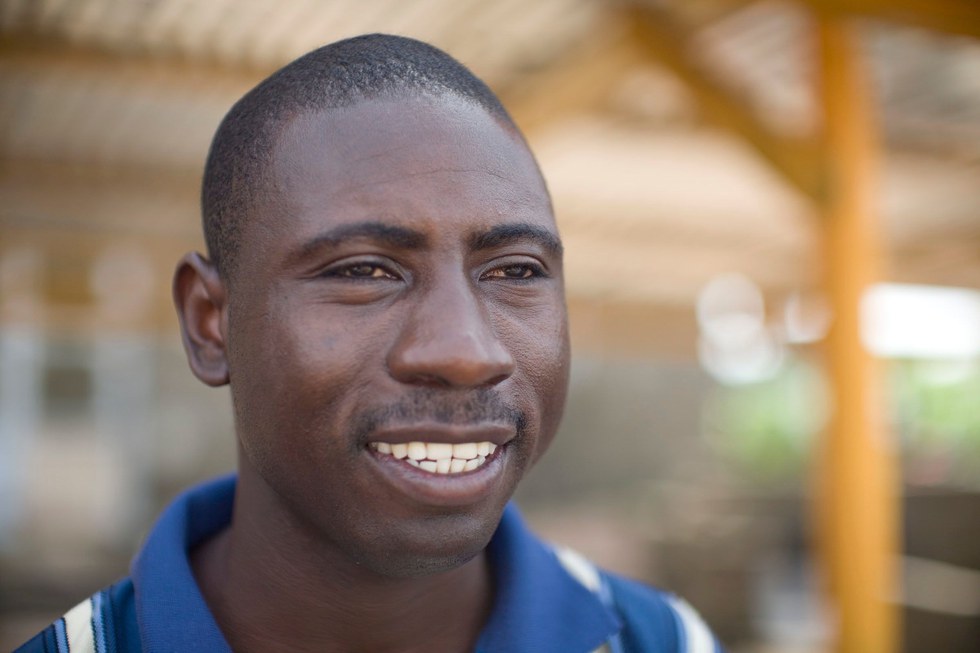 Annan founded this organization after suffering similar fate many years ago. He said it cost about $10,000 for a rescue operation, and although a lot of success has been be chalked, according to him he wants government officials to allow law enforcement agencies to do an independent job to fight child trafficking.
"There is a danger in making progress, if you are making progress and you don't push hard, you relapse. Children as low as young as five years, working in the night on the boat on the lake. How possible, its devilish. The government officials should allow the police to do their work after they have been resourced. There has been interference by some government officials and the police too must be professional in what they do. If they are prosecuting, prosecute," Annan said.
Kofi Annan has won several awards for his group's hard work, but he said the journey is becoming tiring due to lack of funding and hopes others join in the fight.
An anti-child trafficking analyst, Papisdaf Abdulai Ali has followed the work of various child protection groups in Ghana including Challenging height and said that the works of such groups are very crucial.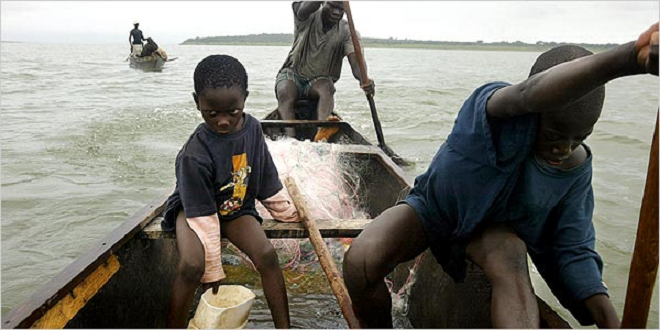 "So for groups like challenging heights, they are the ones that are even making Ghana look good as far as the fight against trafficking is concerned. And so they seemed to be doing government's work when they are supposed to be complementing government efforts and so it is very important that they continue to do that even though pressure has to be put on government to also step up," Ali added.
Ghana's government is without proper social protection system for children trafficked into slavery.
The country has been backlisted for doing little to win the battle, with foreign donor countries such as the USA threatening the withdrawal of aid. The situation could have been worst without the work of such groups.
Source: Africafeeds.com