The military regime in Sudan appears to be collapsing days after a coup was executed to topple longtime ruler, Omar al-Bashir.
Mr. al-Bashir was removed from power on Thursday and detained by the military. It followed weeks of protests from citizens calling for his exit.
The military has however refused to extradite Mr Bashir to the International Criminal Court in the Hague on war crimes charges.
Mr. Bashir is wanted by the ICC for crimes he is alleged to have committed during the Sudanese civil war.
Protests have been about the economic conditions in the country but extended to ending the military regime led by Mr. Bashir.
Key leaders of the coup have however stepped aside after continued protests demanding a civilian rule.
The feared security chief Gen Salah Gosh has stepped down. The Defence Minister Awad Ibn Auf who led the coup has also exited.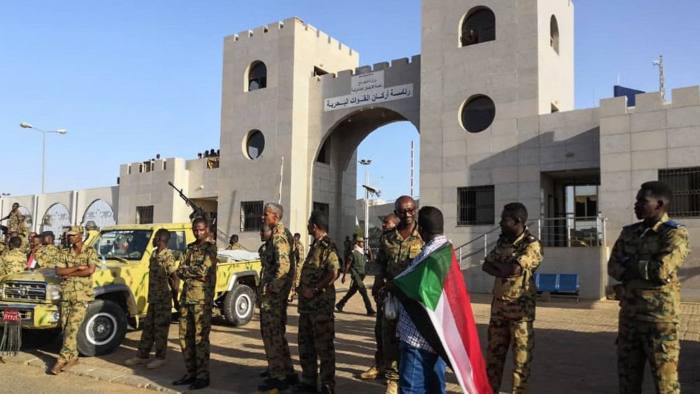 Democracy over military rule
A recent survey by Afrobarometer showed that "More than six in 10 Sudanese (62%) prefer democracy over any other political system, compared to one in six (17%) who believe that sometimes a non-democratic government can be preferable."
The survey conducted months before the protests emerged also revealed that "More than three-fourths (78%) of Sudanese say elections are the best way to choose the country's leaders."
Sudan's military on Friday said that it was not clamouring for power.  "We are the protectors of the demands of the people," the head of the military council's political committee, General Omar Zain al-Abideen said.
Following the ousting of Bashir, the army will now oversee a two-year transitional period. Elections will then be held after the transition period.
Hundreds have been killed in weeks of protests, while several others sustained injuries in clashes with police.
The protests were triggered after bread prices increased from one Sudanese pound ($0.02) to three Sudanese pounds ($0.063).
Source: Africafeeds.com