Persons with albinism in Ghana are dying at an alarming rate as a result of climatic change and harsh weather conditions.
The association of Persons with Albinism (PWAs) in Ghana has lamented the harsh weather condition. It said although global warming is a worldwide headache, its members are the hardest hit by its effects.
This is because persons with albinism have peculiar skin condition.
Albinism is a rare, non-contagious, genetically inherited condition that leads to a lack of pigmentation in the hair, skin and eyes, causing vulnerability to the sun and bright light.
The condition is characterized by lack of melanin pigment in the skin, hair, and eyes.
Global warming records
According to co2.earth, the temperature across the global land and ocean surfaces in the year 2018 was 0.86°C (1.55°F).
That is above the 20th-century average and places October temperature as the second highest since global records began in 1880.
Director of the association of Persons with Albinism in Ghana, Newton Katseku told Africafeeds.com that the current era of global warming is a very unbearable time for his members.
He explained that due to the absence of melanin in their skins, they suffer skin cancers as a result of direct exposure to the ultraviolet rays.
The association is, therefore, calling on the public to engage in tree planting and other environmental health support programmes to remedy global warming.
Newton Katseku has also called on the government of Ghana to commit resources to Sustainable Development Goal 13 (SDGs 13) which enjoins all nations across the world to adopt environmentally friendly policies to help salvage the increasing rise in global temperature.
He believes fulfilling the goal will bring relief to persons living with albinism as they will have a congenial ecosystem to survive and also contribute their quota to the well-being of the society.
Anti-albino cultural practices
According to recent statistics, as of 2009, between one in 17,000 and one in 20,000 people were albinos globally.
But in parts of Africa including Ghana persons with albinism also suffer various forms of discrimination.
In certain parts of Africa including Malawi, Tanzania, South Africa among others, albinos are killed for ritual purposes.
The belief is that, using their body parts for ritual sacrifices engender success in businesses and other endeavours.
In some communities in Ghana, they are not welcomed and supported.
There are ongoing public engagements with traditional rulers of some communities to amend their cultural practices that are inimical such persons.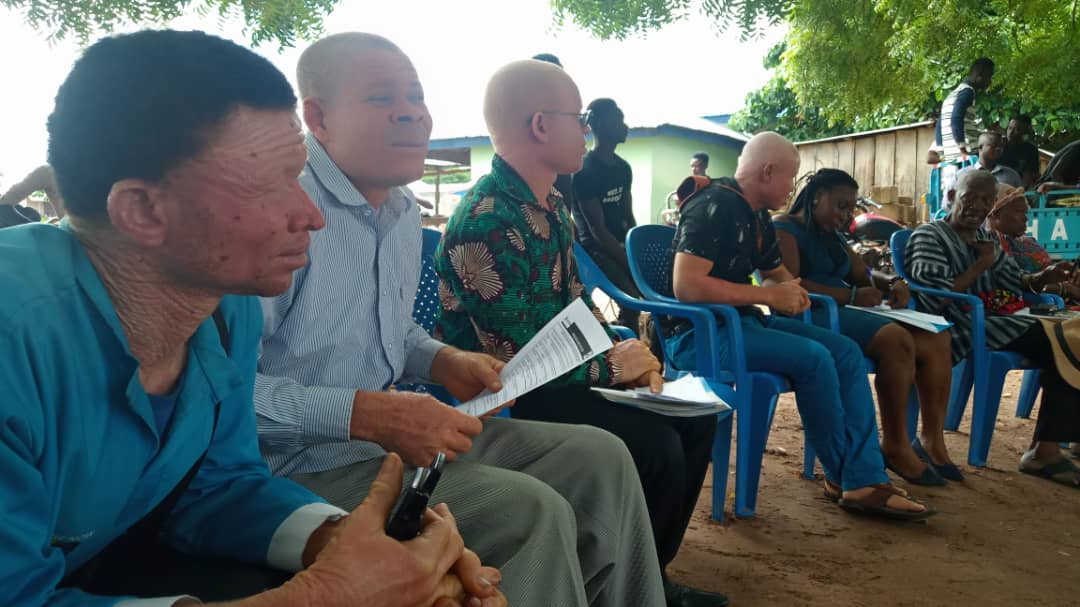 Newton Katseku told Africa Feeds that his outfit intends to expand the engagements to other parts of the nation.
"This is as a result of our finding that certain communities in Ghana do not tolerate persons with albinism, neither do they allow them to live in the communities.
These communities are not welcoming to persons with albinism because of their cultural practices and beliefs. So, we have thought it wise to dialogue with the traditional leaders of the communities to fashion out how to amend some of their cultural practices and beliefs," Katseku said.
The initiative is supported by the Open Society Initiative for West Africa, a West African organization that promotes democratic values.
Source: Africafeeds.com