Algerians were preparing to vote for a new government on July 4 but that won't happen anymore.
The country's constitutional council scrapped the presidential election planned for July 4 due to lack of candidates.
That means the wait for a fresh government continues months after protests forced former President Abdelaziz Bouteflika out of power.
He had ruled for 20 years and wanted to continue but eventually bowed to pressure to quit.
Abdelkader Bensalah was appointed as interim president of the country in April but protesters are unhappy with such an arrangement.
Bensalah was the speaker of Algeria's upper house parliament and will now be in charge of the country until the next election.
Protests have continued with protesters demanding Bensalah's resignation.
They want an end to the dominance of the elite who have ruled Algeria since 1962.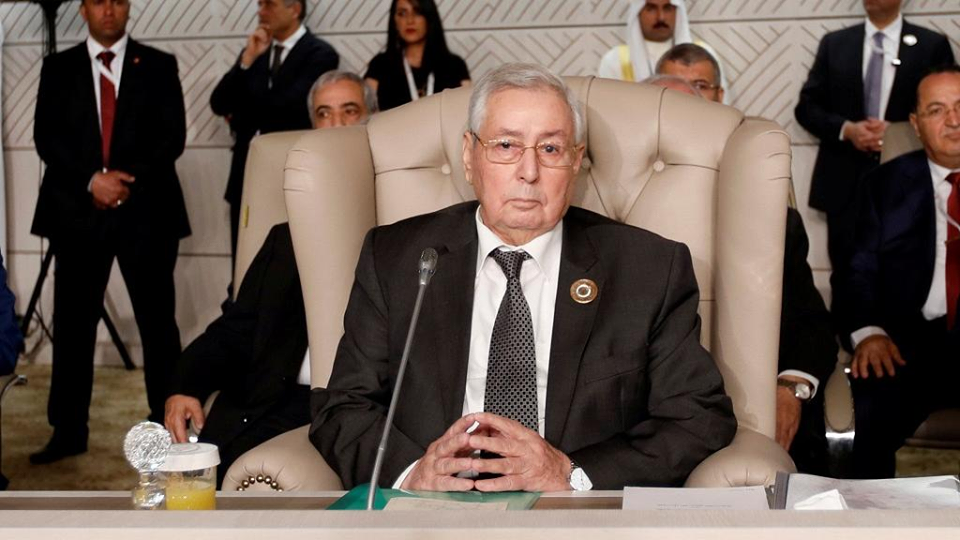 In a statement read on state television, the constitutional council tasked with managing the country's transition said the two candidates who came forward were unqualified.
Reuters reported that the candidates did not met the quorum of 60,000 signatures in support.
Young people make up about 70% of the country's population. Any future election is crucial for them in seeking a new direction for the country.
Unemployment remains high among Algeria's young people, making them very anxious for a change.
Source: Africafeeds.com