Police in Ghana have launched a search for two Canadians abducted by some unknown men in the country's second biggest city, Kumasi.
The two Canadian women, according to local media Joy Fm were forced into a vehicle in Ahodwo, a suburb of Kumasi, on Tuesday.
Police are now searching for both victims and the perpetrators of the crime.
There are no further details about those abducted, but Joy FM reported that they were abducted outside their apartment.
The Canadians are reportedly in Ghana on an exchange programme with the Entrepreneurship Department of the Kumasi Technical University (KsTU).
But the police in a statement on Thursday said the Canadians, aged 19 and 20, were rather volunteers for Young Challenge International – a non-governmental organisation in Ghana.
News Release: Reported case of kidnapping of two (2) Canadian nationals in Kumasi pic.twitter.com/d4rXNv5aj9

— Ghana Police Service (@GhPoliceService) June 6, 2019

The Canadian Embassy in Ghana is reported to be helping the police to locate the victims.
Ghana in recent times has been witnessing a number of kidnappings involving expatriates and locals.
Ghana's President, Nana Akufo Addo has promised to deal with the surge in kidnapping.
"We are all concerned about this phenomenon of kidnappings which we have not known. Our brothers and sisters in Nigeria have known it. But we have not known it in this country. We need to do something about it to make sure that it doesn't become a feature of our society.
"I am very, very determined on the issue and decisions are being taken as we seek what will be a clear manifestation of the determination I have to deal with this matter," he said.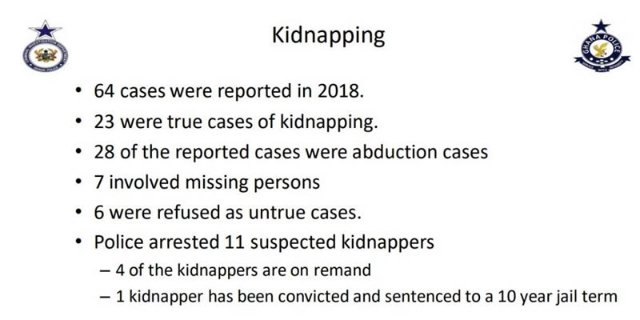 This year a 30-year-old Indian man was kidnapped in Kumasi by men who demanded a $500,000 ransom.
The Consular-General and Head of Mission of Estonia to Ghana was also kidnapped in Accra during his regular morning walk in.
Police in Ghana for months now are still unable to locate three Ghanaian girls kidnapped in Western Ghana.
Source: Africafeeds.com