Malawi's constitutional court on Monday ruled annulling last year's presidential election that saw President Peter Mutharika being re-elected.
The May 2019 election was characterized by controversy with the opposition challenging the validity of the vote.
Mutharika was declared winner of the election with a 38.57% share of the vote.
But the opposition party leader Lazarus Chakwera who came second with 35.41% rejected the final results.
Two opposition parties, the Malawi Congress Party (MCP) and the United Transformation Movement (UTM) challenged the poll result in court.
The court ruled that it had found widespread irregularities in the 21 May vote, which nullifies the entire process.
A new vote will now take place within 151 days, making this a land mark ruling related to elections in an African country.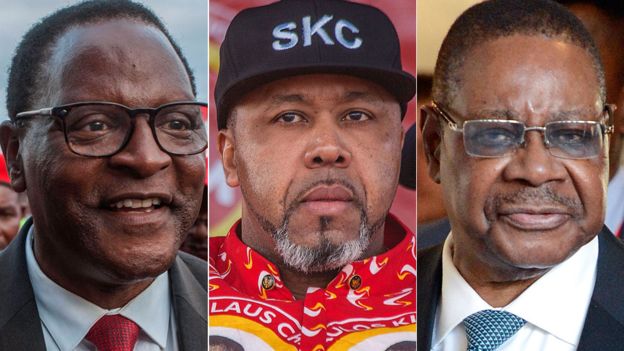 Prior to the court ruling there had been series of clashes between opposition supporters and police officers due to protests over the election results.
They allege vote rigging and Judges are due to rule on the case on Friday.
But the protests across Malawi have not been that peaceful with Police and protesters clashing in three cities.
During one of the protests police used teargas to disperse demonstrators who tore down billboards of President Peter Mutharika.
President Peter Mutharika last year was sworn in for a second five-year term, despite the challenge to election results in court.
He took his oath of office at an inauguration ceremony in Blantyre, Malawi's second largest city, promising to tackle corruption.
But that exercise appears now nullified by the ruling due to an order for fresh vote.
Mutharika during his first term in office, he faced alot of questions about his commitment towards fighting corruption.
Source: Africafeeds.com