There is disaster in some of Ghana's regions up north as intense spillage from the Bagre dam in Burkina Faso kill several farmers and their livestock.
Thousands of hectares of farmlands have also been submerged by the spillage and torrential rains in the Upper East and North East Regions, killing at least ten people.
The floods have also displaced thousands of people and have cut off communities disrupting human and vehicular movement as well as socio-economic activities.
The MP for Zebila which is one of the affected areas Fuseini Adongo has told journalists that they are overwhelmed by the situation.
"We are very worried. Since it happened passengers have been stranded here for more than five days. There are people in the articulator trucks who cannot pass. Some of them have perishable goods so you can imagine.
The most worrying situation is the economic cost of maintenance. It will cost government so much to repair the road. We are helping the stranded passengers for two days but it's beyond us" he lamented.
Ghana's Vice President, Mahamadu Bawumia who has also toured the affected areas said the impact of the disaster has been minimized by government's pro-activeness.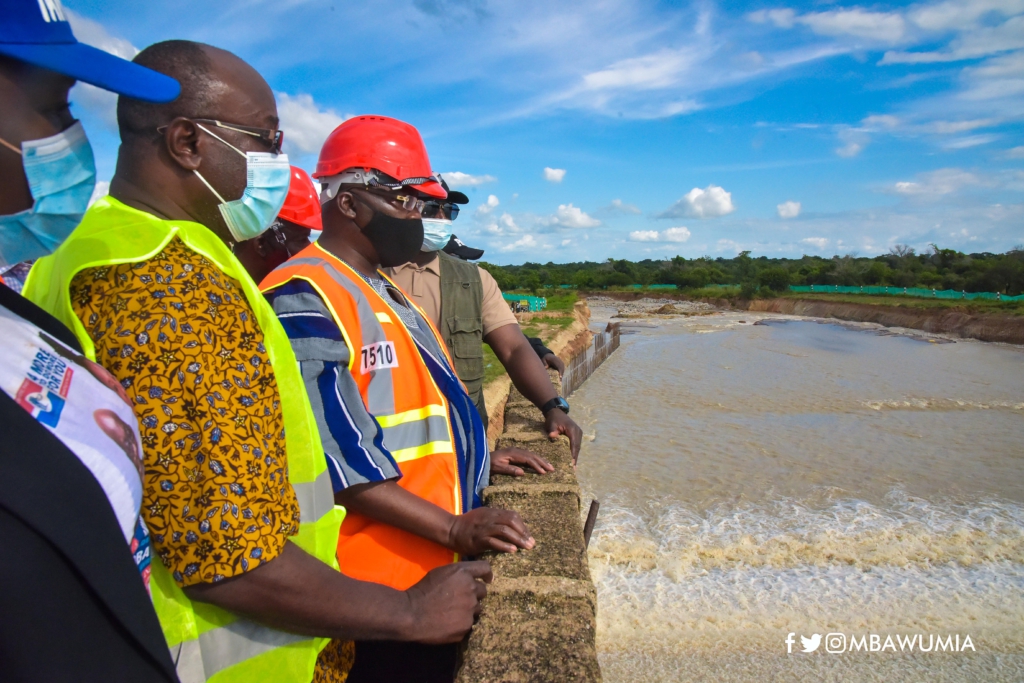 He gave the assurance that government will speed up the construction of the Pwalugu multipurpose dam to stop the perennial flooding from the Bagre dam spillage.
"We have basically understood that to deal with this problem fundamentally, we have to have a flood control in the context of the Pawlugu Dam. That is the most important antidote to all of these.
That is why we have moved to secure the Pawlugu Dam project, and this project is the biggest dam project we have in the northern region. It is the single biggest investment in northern Ghana since independence; it is about $1 billion and the contractors are on-site," he noted.
Looming food shortages and price hikes
The Peasant Farmers Association of Ghana has warned that the flooding could lead to shortage of some essential food commodities.
The Association said this could result in price hikes and affect the operations of some sectors such as the breweries.
There have been suggestions from some lawyers for the government of Ghana to compel the Burkina authorities to pay for the devastation caused by the spillage from the Bagre dam which has intensified.
Source: Africafeeds.com