At least sixteen worshippers have died after an uncompleted church building collapsed at Akyem Batabi in Ghana's Eastern Region.
The incident which occurred on Tuesday afternoon has left members of the church trapped.
Several members of the Church of Prosperity founded by Prophet Akoa Isaac have been trapped under the rubble with those rescued reportedly in critical condition.
A rescue team made up of officials of the National Disaster Management Organization, Ghana National Fire Service, the Police and Ambulance Service have been trying to rescue those trapped.
A survivor told local news outlet Citi FM that "My father called me to come and pray here through his friend. After the prayers, the rest said they are having fasting.
So I went there to inform him that I am about to leave. So when I got there, all of a sudden, the building started falling down so everyone around started running from there. I almost got trapped in but I had to run as fast I could."
"We were resting in the church so whilst resting there, we heard portions of the building coming down. We were over 60 in the building. 12 of the persons are currently trapped in it," another survivor was quoted by Citi FM as saying.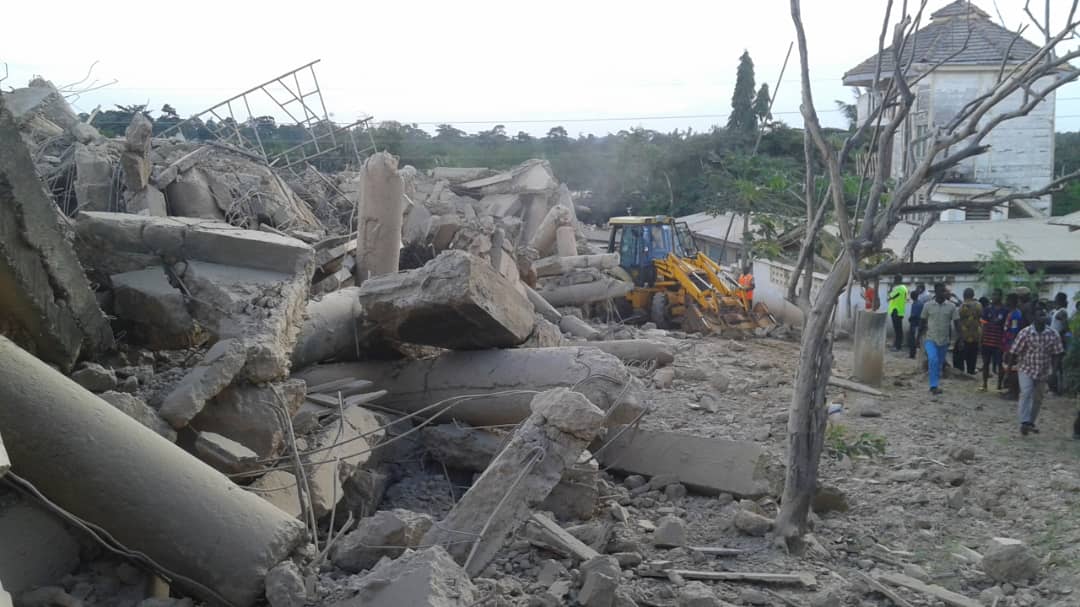 It is not clear if the Founder of the Church is among the victims.
Source: Africafeeds.com