Photo Credit: Tanzania, State House
Tanzania's First Lady Janet Magufuli has been discharged from hospital.
A statement from the government said doctors at the state hospital, the Muhimbili National Hospital in Dar es Salaam discharged her following an improvment in her health.
Photos of Tanzania's first lady, Janet Magufuli seen at the hospital have been released.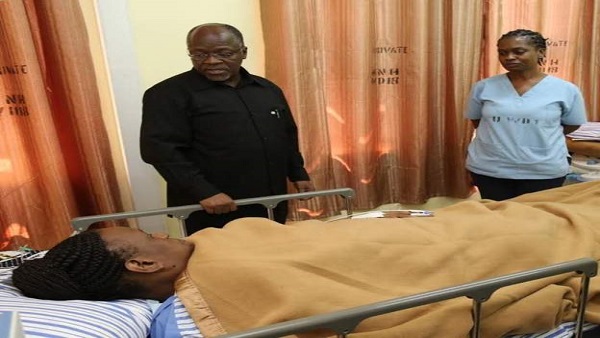 The photographs showed the first lady in hospital although the actual cause of her illness was not been made public.
The BBC reported that Mrs. Magufuli was in the same hospital in Dar es Salaam that her husband, President John Magufuli visited after he won the presidential election.
The head of the hospital was sacked for nonperformance after patients were seen sleeping on the floor. Mrs. Magufuli said she had "received good care from the doctors and nurses".
Other patients at the same hospital were visited by the president.
Source: Africafeeds.com