Plastic bags banned in Kenya to protect environment
Kenyan authorities are enforcing a law that bans plastic carrier bags in the country effective Monday in a bid to protect the environment.
Officials have said that anyone found selling, manufacturing or carrying the banned bags could be fined up to $38,000 or jailed for up to four years.
Some opponents of the ban had sought a court order to halt the enforcement of the law, but that effort failed after a court last Friday rejected the ban challenge.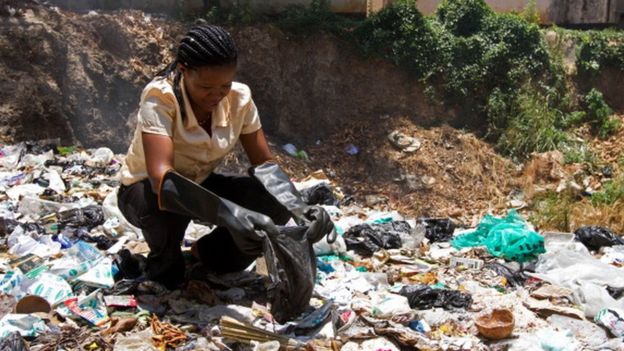 Manufacturers have argued that stopping the production of plastic carrier bags will mean many jobs will be lost. They estimate about 80,000 people would lose their jobs.
The Standard reported that many traders had not prepared well for the ban as they have failed to find alternative carrier bags. The government gave a six-month notice for the enforcement of the ban.
One trader told the Standard that he has been selling customized 'California' mattresses made from nylon gunny bags for 15 years now and is now thinking of how to switch.
"The ban is a shock and a worry to us. We have raised our families from this venture but the law that will be taking effect this soon means that we are jobless and we will have to find something else to do," he said.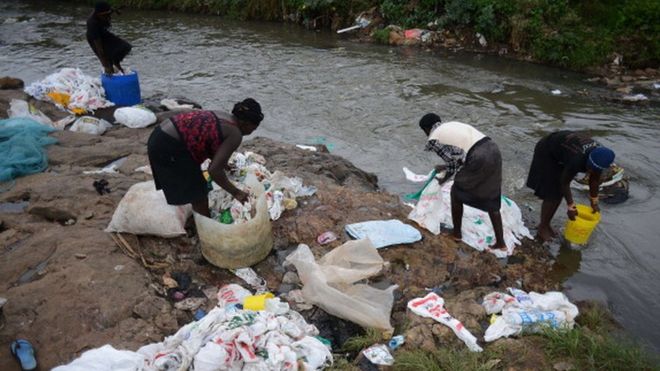 Another trader who deals in fruits and cereals, said she was yet to get pocket-friendly wrapping materials.
"Customers will just have to come prepared. Packaging of cereals will, however, not be a big issue because we have the brown khaki bags but then again if someone is buying more than five kilogrammes how will they be able carry the product?" she said.
Plastic bags are banned in South Africa, Rwanda and Eritrea among other African countries. Kenya is making a third attempt in the past 10 years to enforce this ban.
Source: Africafeeds.com