Ghanaian school girl stages hunger strike over admission snub
A school girl in Ghana on Tuesday staged a hunger strike after the country's schools admission secretariat failed to place her into a senior high school despite obtaining good grades.
Starr FM in Accra reported that the Junior High School graduate Rachael Achia completed school in 2016 and got aggregate 9 but could not enroll in a high school due to financial difficulties.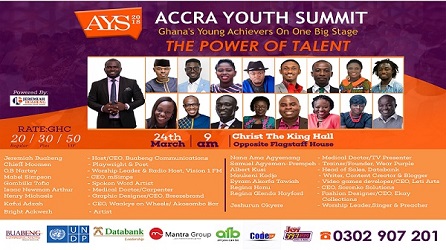 She made another attempt to be admitted this year but was denied placement by the country's education service.
To gain the needed attention from Ghanaian officials, Rachael Achia decided to stay away from food and her story was reported by the local media.
A spokesperson for the Ghana Education Service Rev. Jonathan Bettey, told Starr FM that Rachael can be assisted to gain enrollment this year.
"She must come to the head office at the Ghana Education Service (GES) and prove what she is saying and let's see how best the issue can be addressed," Mr. Bettey is quoted as saying.
Ghana on Monday rolled out it's free senior high school (SHS) policy in public schools across the West African nation with over 400,000 students expected to benefit.
The policy which was a campaign message for the current president, Nana Akufo Addo during Ghana's presidential elections in 2016 will cost the government over $90 million yearly with that figure expected to go up should the number of students admitted into the schools increase.
The government has promised to fund the policy solely without external support with indications that the country's oil production revenue could be a major source in the coming years.
Source: Africafeeds.com