Ethiopia's Prime Minister, Abiy Ahmed has inaugurated the Bole International airport located in Addis Ababa, making it the biggest airport in Africa.
The Bole airport will now be handling over 22 million passengers a year. Expansion works on the airport were fully completed weeks ago.
Some of the expanded terminals already started servicing passengers in September last year.
According to the office of the Ethiopian Prime Minister, the expansion work cost "a total of $363 million".
It also said that "equipped with the latest technology, security systems and other modern facilities the airport can now cater to 22 million passengers annually.
PM Abiy inaugurated the Bole Int'l Airport Expansion work built at a total of $363mil. PM Abiy noted @flyethiopian is the pride of Ethiopia embodying the philosophy of Medemer. (1) pic.twitter.com/jwgvGghhry

— Office of the Prime Minister – Ethiopia (@PMEthiopia) January 27, 2019

With the completed expansion work at the Bole airport, it has now taken over from South Africa's O.R. Tambo Airport which has the capacity to handle 20 million passengers per year.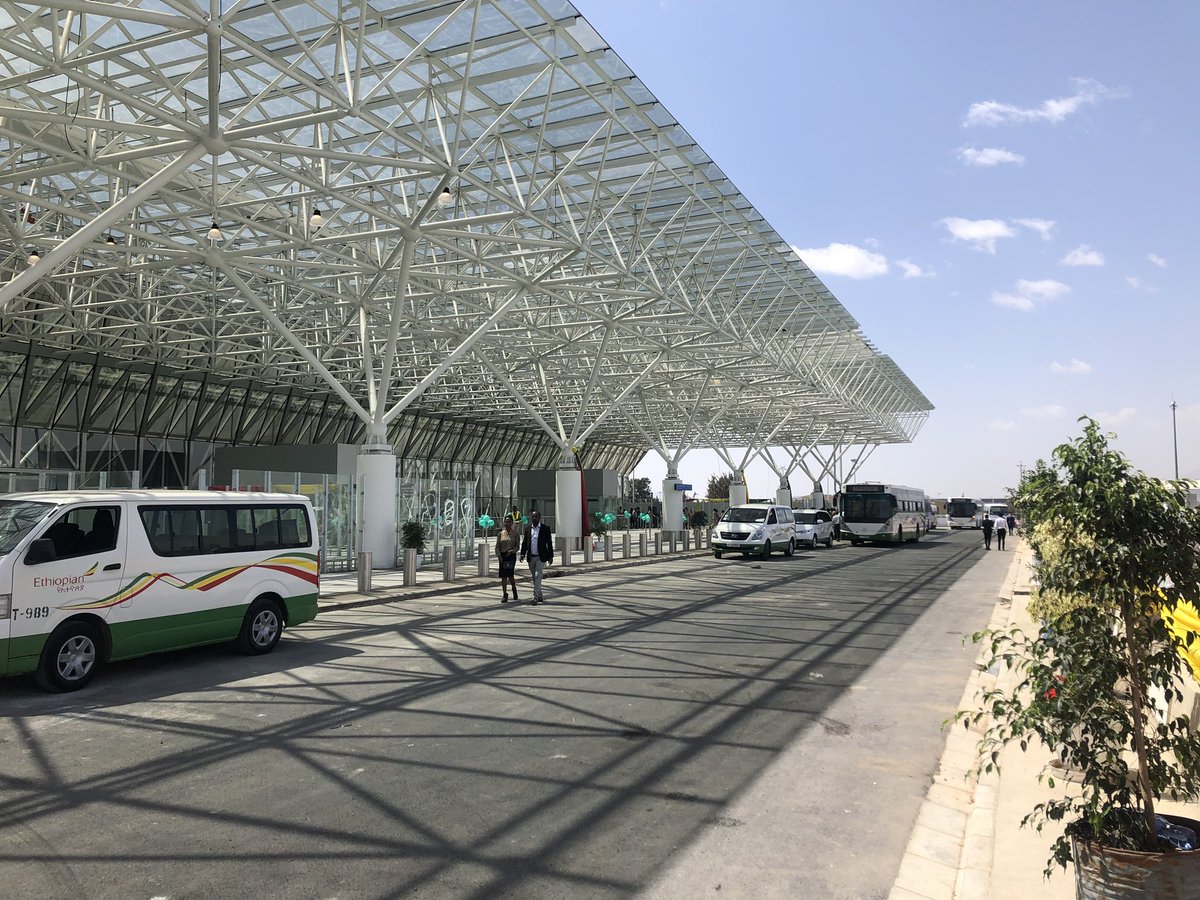 Ethiopian airline is expected to benefit significantly from this expansion work. The airline last year partnered with Chad to launch a new carrier.
There are plans of similar launches in Mozambique, Zambia, Malawi, Djibouti, Equatorial Guinea, and Guinea.
In 2017, the Ethiopian airline and the airports merged to form a single group.
The Ethiopian Airlines already has the mantle as Africa's biggest airline. It's parent group now owns the biggest airport in Africa.
PM Abiy is inaugurating #Ethiopian Airlines expansion project at Bole. The terminal will handle 22 million passengers a year; tripling its capacity & underscoring @flyethiopian & Addis Ababa as the aviation hub of #Africa. Expansion will increase visitors to & through #Ethiopia. pic.twitter.com/n3kbBsTn5b

— Fitsum Arega (@fitsumaregaa) January 27, 2019
Source: Africafeeds.com