Ethiopia, China and the Cayman Island have suspended the use of the Boeing 737 Max 8 jets.
It follows Sunday's tragic plane crash involving one of such aircraft used by the Ethiopian airline.
The Ethiopian Airline flight ET-302 was heading to Kenya's capital Nairobi from Addis Ababa when it crashed.
Officials say it crashed on Sunday barely six minutes after take-off.
The Ethiopian Airlines on Monday said it has decided to ground all of its Boeing 737-8 MAX fleet of aircraft indefinitely.
It said "Although we don't yet know the cause of the crash, we had to decide to ground the particular fleet as extra safety precaution".
Accident Bulletin no. 5 Issued on March 11, 2019 at 07:08 AM Local Time pic.twitter.com/rwxa51Fgij

— Ethiopian Airlines (@flyethiopian) March 11, 2019
China's aviation regulator and the Cyaman Island have also taken similar decisions bringing Boeing jets now under intense scrutiny.
According to China the aircraft involved in the Ethiopian air disaster is the second of a Boeing 737 MAX jet since one operated by Indonesia's Lion Air crashed in October.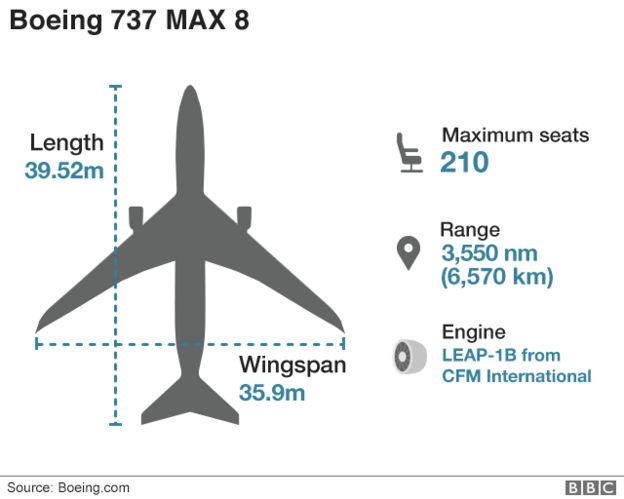 More than 300 Boeing 737-MAX planes are in operation and more than 5,000 have been ordered worldwide since 2017.
But Singapore Airlines which has five Boeing 737 Max 8 aircraft has not announced the decision to ground those jets.
Source: Africafeeds.com