Families of some 44 Ghanaian migrants murdered in 2005 under former Gambian leader, Yahya Jammeh are not relenting in their demand for justice.
These families are pushing for Jammeh's extradition to Ghana to face justice. They are being supported by some civil society groups in Ghana and on the international scene.
A campaign named #Jammeh2Justice has been launched in Ghana, a year since families of these victims demanded for justice.
These renewed calls and campaign for justice follow fresh evidence from Human Rights Watch and Trail International that links Jammeh to the killings.
For 14 years now all efforts to bring Jammeh to book have failed. Out of those 14 years he was in power for almost a decade after the incident.
Now that the Gambian leader is out of power families of victims were hoping he could be brought to justice.
Jammeh remains in exile in Equatorial Guinea but the president of the country is not willing to extradite him to the Gambia to face justice.
Groups in Ghana are now pushing for him to be brought to Ghana to face justice since its laws allow for such a trial.
Why there was delayed justice
A previous UN-backed investigative report had concluded that Yahya Jammeh didn't order the killings. Some amount of money was then given to the Ghanaian government to compensate the families.
But officials of the Human Rights Watch a year ago interviewed survivors and others who witnessed the horrific incident.
Martin Kyere who is the only known Ghanaian survivor of the killings told reporters in Accra that "Let what is supposed to be done to him be done to him, let everything that needs to be done for the victims.
Me being part of it, for us to be at a safer side, if everything that is supposed to be done, please people in power, whatever that you can do to help us, help us."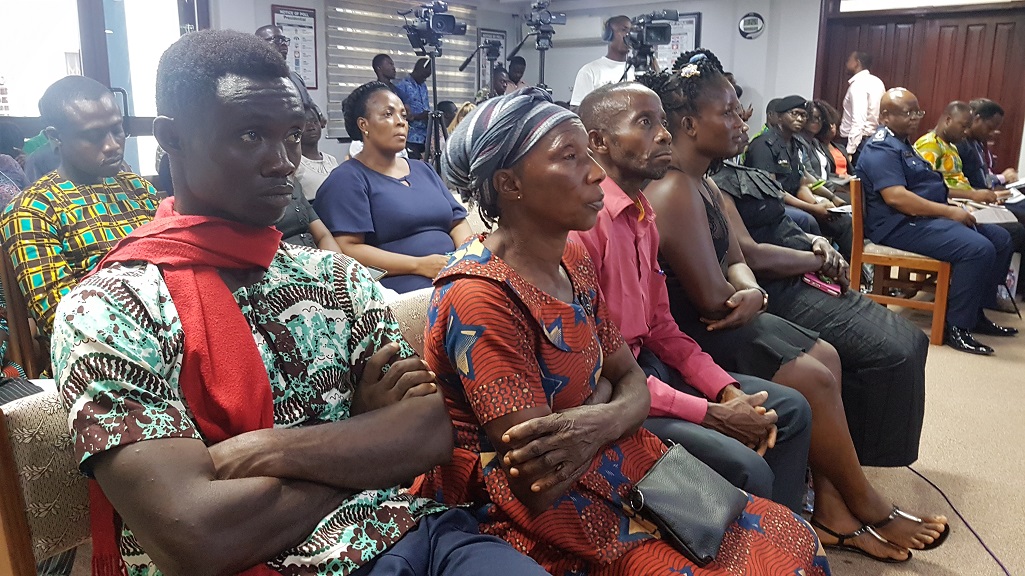 Ghana's president, Nana Akufo Addo has been briefed about the issue. But his government is yet to respond to the demand for jammeh to be extradited to Ghana to face trial.
Without a governmental support in Ghana, pushing for Jammeh's extradition will be challenging.
Source: Africafeeds.com