Cycling is a popular sports in Europe and other parts of the world but in Africa not many countries have viable cycling teams.
It's even worse when it comes to females taking cycling as a profession.
In Ghana, efforts are being made to encourage young girls to get into cycling, not only to revive the sport but also to make it an alternative means of transportation.
The country's first female professional cyclist who is now a bike repairer is recruiting young girls and teaching them how to ride and repair bikes.
50-year-old Vida Vivie who spends a lot of her time now a days at her mechanic shop is often surrounded by over a dozen young girls who are learning the craft from her.
She ventured into cycling in 1990 after dropping out of school.
Now retired Vivie started repairing bikes as a means of survival since her riding profession wasn't successful.
Vivie told Africa Feeds from her base in Southern Ghana that when she was "in school, I have been saying that I will become an engineer but as I became a drop out, from school, I said that is not the end.
So I put myself into cycling repairing. So I love cycling so much. The issue is that it's very good to be a cyclist. It's very good to know how to repair your bicycle. Through repairing you bicycle even you can make money out of it."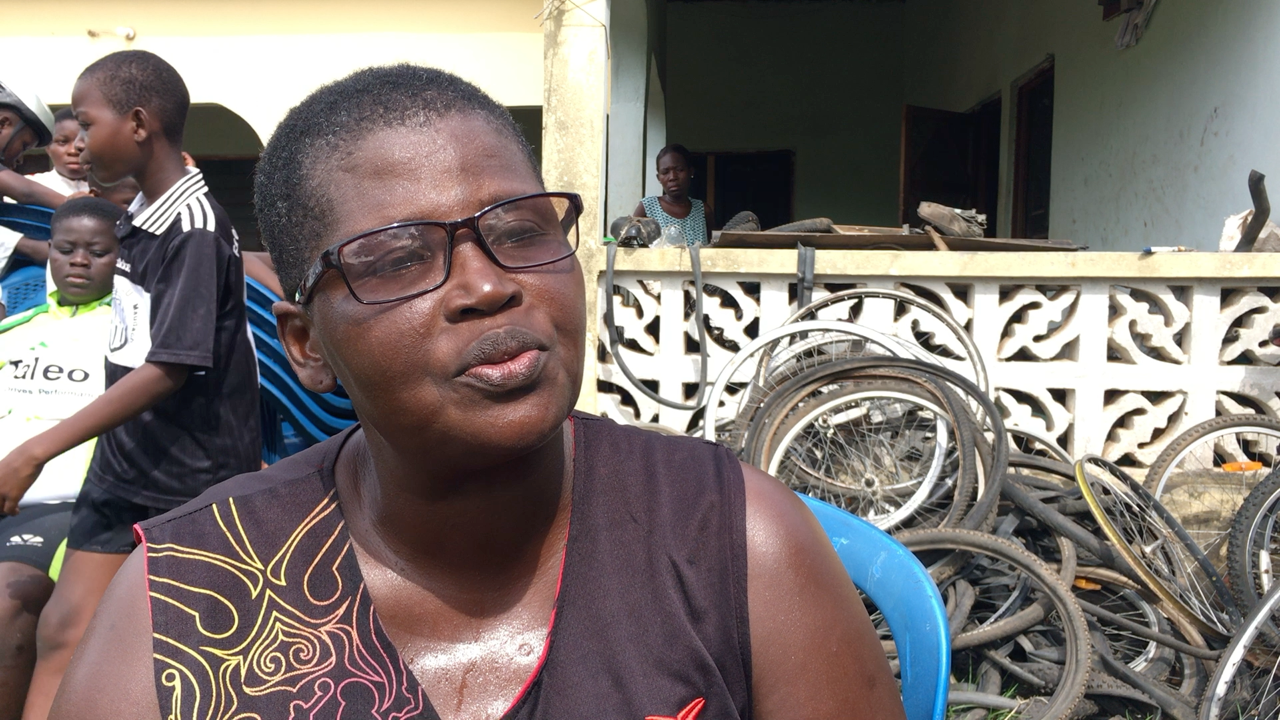 Recruiting girls to ride
In 2016 Vivie decided to encourage girls to take up cycling as a sport and repair bikes as a business.
Since then she has been mobilising young girls in her community. Over 100 girls have so far benefited from her initiative which is fast growing into a significant project.
Many of those in her program are orphans and from less-privileged homes. To keep them in the program, Vivie sponsors many of them in school.
Ages between the ages of 6 and 17, the girls are now able to ride and repair their own bicycles.
But it has been tough doing what she does, according to Vivie who says her mission is to impact the young girls and brighten their future prospects.
"I am trying my best because Ghana, cycling is not recognized, we are helping people to support, to promote cycling and as I am concerned, I am ready to promote female cycling in Ghana to the higher level, when I had the support.
My dream for my girls is that I want to see them in the Olympics game, every year," Vivie said.
Girls training hard for success
Every day Vivie's girls train to perfect their skills sitting on the bike. The team during riding sessions is often led by Mavis Dogbe.
The 15-year-old has been part of the program since 2016. She told Africa Feeds that riding bicycle has been helpful to her.
"At first I don't know how to ride, but as I get into the program, me too I am a champion (good at riding) now. It helps to improve my transportation, When I am coming here (training ground) I can take my bicycle and then come here.
It gives me fitness and it exercises my body too. My dream is to become a professional cyclist to take part in Olympics," Dogbe said.
Dogbe's dream of becoming a professional cyclist and take part in the Olympics could be realized in the coming years.
Hopefully this initiative should help her achieve that. But cycling as a sports in Ghana is facing many challenges including lack of interest from young people.
Support from the Gladiators
One group helping to also whip up the interest in cycling among Ghanaians is the Gladiators Cycling Club of Ghana.
The club is made up of professional cyclists who ride every weekend across the country.
Kojo Graham who is leader of a group is excited about Vivie's initiative to recruit young girls into the sports.
"Now that they have started cycling at this early stage, it kind of demystifies the whole thing about cycling.
Because once their colleagues also see them cycling, eventually I believe that it will also generate interest at the community level in cycling," Graham said.
He adds that "The message will really spread around that, not only is cycling just a sports, but it is also good for your health, it is also a means of enabling you to move around."
Graham's group is already helping with funding to support Vivie sustain the program and put many of the girls through school and recruit more.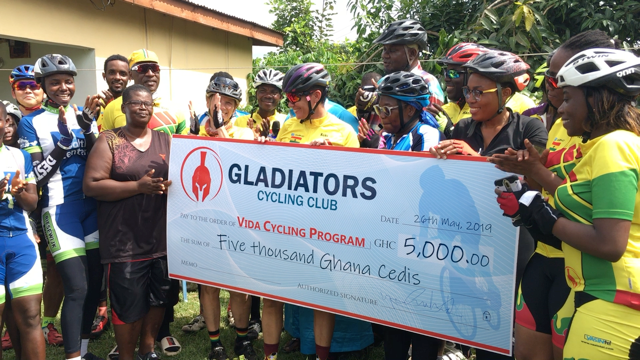 Vivie is hoping to extend her initiative to other parts of Ghana in the coming years in order to create a revolution of young female cyclists.
"I want it to be in the whole Ghana, every region, the sixteen regions and every community, I want my cycling program to be there. So I have started going to community by community so by the year 2025, I want Vida cycling should be everywhere in Ghana," Vivie said.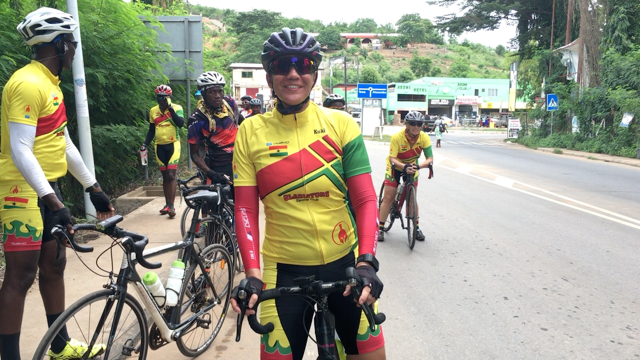 Hopefully Vivie's dream and ambition for her girls would become a reality. And just maybe her initiative could become the turning point for female cycling in Ghana.
Source: Africafeeds.com