A Kenyan member of parliament Simon Mbugua has gone to court seeking to stop the issuance of new bank notes.
The new currency notes were unveiled on Saturday by the Kenyan central bank.
The Central Bank of Kenya says the new bank notes have security features that will replace the current notes.
But the lawmaker is claiming the central bank did no involve Kenyans in the entire process before printing the notes.
The new banknotes have also sparked controversy since they have the portrait of the country's founding president Jomo Kenyatta.
The Kenyan constitution demands that bank notes should not feature the portrait of an individual.
"Notes and coins issued by the Central Bank of Kenya may bear images that depict or symbolise Kenya or an aspect of Kenya but shall not bear the portrait of any individual," the constitution reads.
Mbugua who is in court over the issue argues that the features on the new bank notes violate the constitution.
Kenya: EALA MP Simon Mbugua files case against Central Bank of Kenya re: new bank notes.
Says new Ksh1000 notes bearing image of first President Jomo Kenyatta goes against constitution + decision failed to meet public participation requirement pic.twitter.com/SiZRLnGgPd

— Samira Sawlani (@samirasawlani) June 3, 2019

Kenya's central bank also intends withdrawing Sh1,000 notes by October, something many Kenyans worry about.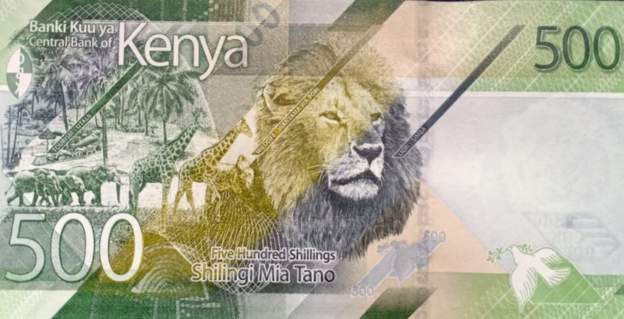 There are fears it could impact negatively on the Kenyan economy.
On Monday the central bank leadership defended the new banknotes and decision to withdraw the Sh1,000 notes.
Bank Governor Patrick Njoroge has said that the demonetisation process followed appropriate laws.
He assured that there would be enough cash available countrywide to avoid a shortage.
Source: Africafeeds.com