The second decade of the 21st century is rapidly drawing to a close. In fact, by the time you read this, it's probably happened already! We've arrived in the 20s, and we have a whole new world of sporting achievement waiting for us. Will this be the decade in which an African nation finally picks up the FIFA World Cup?
Unless someone develops rapidly and surprises us all. Will it be the decade that an African player gets their hands on the Ballon D'Or again? Given the form of Sadio Mane and Mohammed Salah and the fading stars of Lionel Messi and Cristiano Ronaldo, probably.
All of that is speculation about the future, though, and before we move into the future, we want to take one final look into the past and try to answer a burning question: Who was the best African player of the past decade?
There have been some outstanding African players lighting up the world of football within the past ten years, and they all have the same thing in common – they've chosen the English Premier League to spend most – or even all – of their prime years in.
Historically African players have always done better in Spain or Italy than in England, but over the past ten years, times have changed, and the EPL is where we find all five contenders for the crown. This list, by the way, is just our own opinion. We're aware that yours may differ extensively, and if it does, feel free to let us know in the comments!
In Fifth Place: Pierre-Emerick Aubameyang
As the captain of Gabon and an English Premier League team, Pierre-Emerick Aubameyang would normally feature a lot higher up in this list. The fact that he doesn't might largely be down to the struggles that Arsenal is currently facing.
The London club is a shadow of the side that they were ten years ago, and are no longer considered to be automatic challengers for any major honors. They're not even considered to be likely to qualify for the European Champions' League.
Despite all that, it could be worse for Arsenal if they didn't have Aubameyang. His goal-to-game ratio has remained excellent, and without the talented forward, they could even be facing relegation.
Splitting the decade between France, Germany, and England, Aubameyang has been a rapid-fire goal thread in all three nations and is still considered one of the greatest forwards in the world. At the age of thirty, he's now in the final third of his career and may need to consider one more big move if he's to pick up a major trophy before he retired.
In Fourth Place: Riyad Mahrez
To many fans, Riyad Mahrez is the biggest Premier League bargain of all time. It cost Leicester City less than half a million pounds to bring him to England, and he repaid that meager fee by putting in perhaps the biggest individual contribution to the Foxes winning the Premier League championship in 2016.
It was Jamie Vardy who got all the headlines for his goalscoring exploits, but more often than not, it was Mahrez who supplied Vardy with the assists, as well as contributing more than a fair share of the goals himself. When Manchester City came calling for his services two seasons later, nobody was surprised that the transfer fee involved was comfortably more than one hundred times the amount Leicester paid.
Still only 28, Mahrez has won two Premier League championships, The English FA Cup, the English League Cup, and 2019's Africa Cup of Nations with Algeria. He went from obscurity to football superstardom in the space of a decade.
In Third Place: Sadio Mane
Senegal's Sadio Mane is 27 and is arguably the most improved African player in the world over the past three years. If he continues at his current rate of improvement, he could become the African player of the 2020s. He'll have to overhaul his Liverpool teammate Mohamed Salah in order to do that, but time is on Mane's side.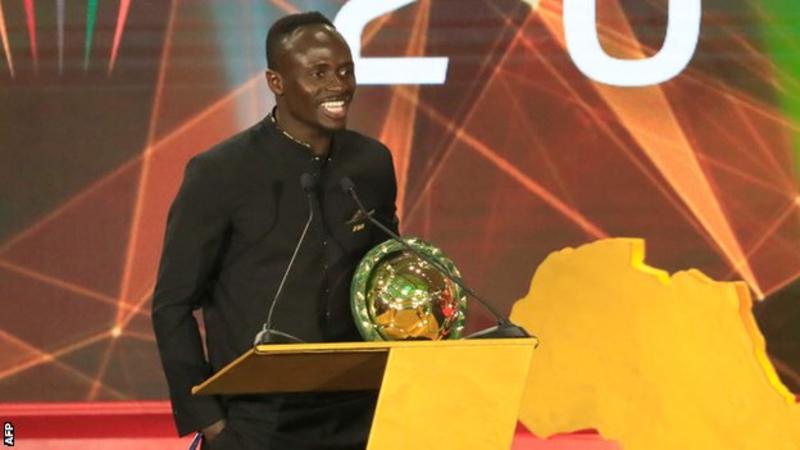 Salah is still awesome, but Mane's form is so consistent and reliable that he's displaced Brazilian Roberto Firminho as the Egyptian's preferred strike partner in Jurgen Klopp's all-star Liverpool side. Mane arrived in the English Premier League in 2014 after impressing in Austria during the first half of the decade and spent two seasons showcasing his skills at mid-table side Southampton.
Liverpool came for him in 2016, and during his time at Anfield, he's won the European Champions League and the FIFA Club World Cup, as well as a runners-up medal at the Africa Cup of Nations in 2019. Only a spectacular loss of form would stop him from adding the English Premier League to his medal collection this year.
In Second Place: Mohamed Salah
We spoke of Mane having to eclipse Salah at Liverpool in order to progress during the next few years, and so it was inevitable that Salah would appear ahead of him on this list. In fact, short of another major African star emerging during the next two to three years, the title of 'African Player of the 2020s' may be a straight choice between Mane and Salah.
Both are 27, and both have the world at their feet. Looking at Salah's incredible goalscoring exploits for Liverpool since joining them in 2017, it's astonishing to think that Chelsea didn't realize what they had in the Egyptian King when he briefly played for them between 2014 and 2016. Chelsea's loss was Roma's gain as he impressed for the Italian side in his season and a half there, but it's Liverpool's fans who've seen the best of him.
Salah is a hero of both Liverpool and Egypt and has won the Swiss League, the European Champions League, the FIFA Club World Cup, the UEFA Super Cup, and the African Footballer of the Year award twice. He's an icon of African football – but there was still one player who eclipsed him during the past decade.
In First Place: Yaya Toure
There was only ever going to be one possible winner in our eyes, and shame on you if you didn't guess correctly! We live in an era of football where all the credit goes to strikers. Strikers score goals, which means strikers win games, and therefore strikers make all the money.
Those of you who play online slots occasionally might be familiar with a football-themed online slots game called 'Striker Goes Wild.' There's a reason why the game wasn't called 'Goalkeeper Goes Wild' or 'Defender Goes Wild' – strikers get all the glamour jobs.
Anyone playing online slots is gambling with their success on website like Dove Casino, though, and having Yaya Toure in your side during his prime years was never a gamble for any manager lucky enough to have him. It was as close to a guarantee of success as you'd ever find.
Toure spent ten years as the best box-to-box attacking midfielder in the world and arguably should have won at least one Ballon D'or in those years dominated by Messi and Ronaldo. Manchester City is correctly viewed as one of the world's greatest teams now, but they hadn't achieved that reputation when Toure signed for them in 2010 – he's one of the players who helped them to earn it.
Between Barcelona and Manchester City, the Ivory Coast legend has racked up two La Liga titles, one Copa del Rey, one European Champions League, one UEFA Super Cup, one FIFA Club World Cup, three English Premier League championships, one English FA Cup, and one English League Cup. He's still winning championships in China now at the age of 36. The four-time African player of the year isn't just the greatest African player of the past decade – he's one of the greatest African players of all time.