Scientists have announced that a drug called dexamethasone has proofed effective in saving lives of patients seriously ill with coronavirus.
The drug which is reportedly cheap and widely available is able to fight against the deadly virus, according to UK experts.
That means the drug can largely be useful in poor countries struggling to protect patients from dying.
The experts say low-dose steroid treatment did cut the risk of death by a third for patients on ventilators and by a fifth for those on oxygen.
The latest drug was part of series of ongoing trials for existing treatments for Covid-19.
In a trial, lead by a team from Oxford University, around 2,000 hospital patients were given dexamethasone and were compared with nearly 4,000 who did not get the drug.
For patients on ventilators it cut death risk from 40% to 28%. For patients needing oxygen it cut death risk from 25% to 20%.
According to the researchers 19 out of 20 patients with coronavirus get better without coming to hospital when using the drug.
Most of those who use the drugs when admitted to hospital, also get better although some may need oxygen or mechanical ventilation.
According to a BBC reporting, researchers believe if the drug had been available in the UK months ago some 5,000 lives could have been saved.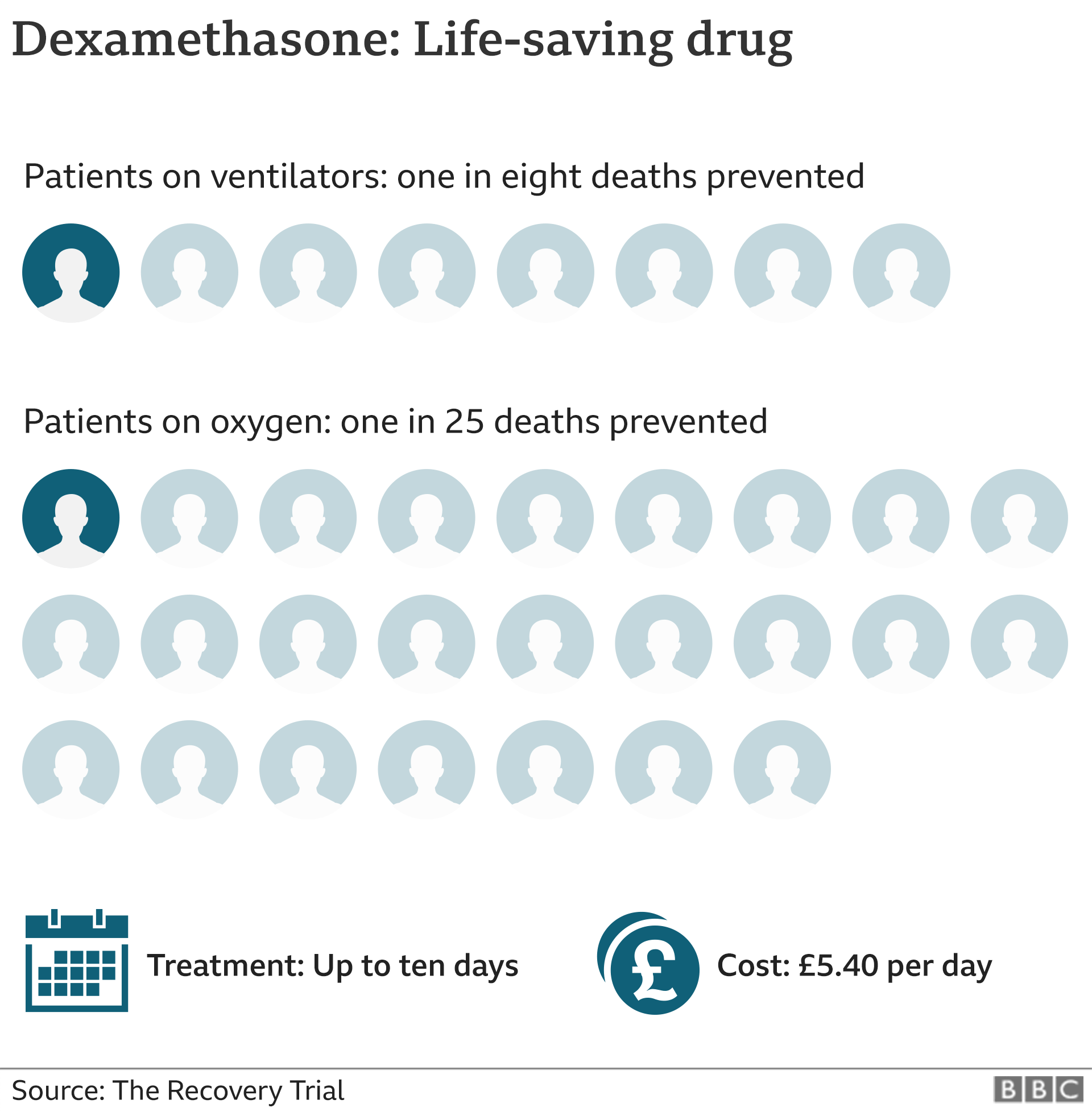 Dexamethasone is already used to reduce inflammation in a range of other conditions.
The drug helps to stop damage to the body's immune system, enabling it to withstand any overdrive in fighting off coronavirus.
Chief investigator Prof Peter Horby said "This is the only drug so far that has been shown to reduce mortality and it reduces it significantly. It's a major breakthrough."
Lead researcher Prof Martin Landray said "There is a clear, clear benefit. The treatment is up to 10 days of dexamethasone and it costs about £5 per patient. So essentially it costs £35 to save a life. This is a drug that is globally available."
Dexamethasone however does not appear to help people with milder symptoms of coronavirus.
Source: Africafeeds.com